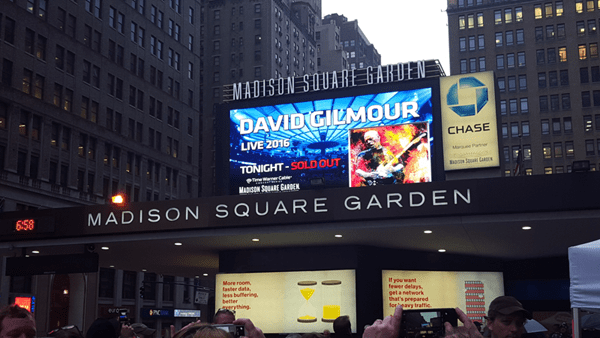 MADISON SQUARE GARDEN – NEW YORK USA
2016.04.11 David Gilmour Arriving at MSG NY CITY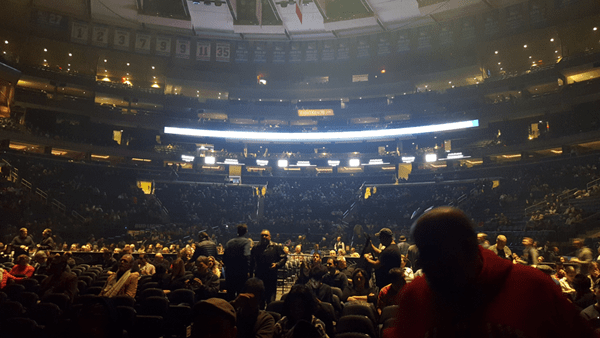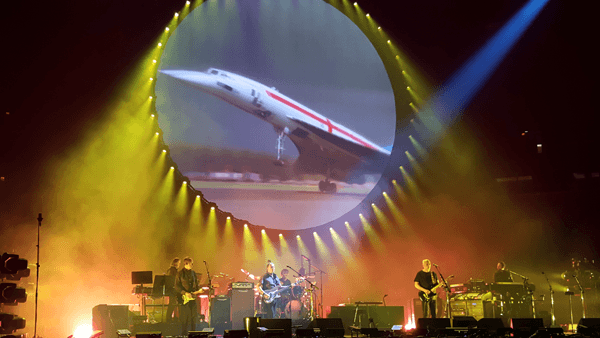 Very good show tonight but not quite up to any of the ones I saw in Chicago last week. The crowd was very late to the party and Gilmour, while sounding great, played it safe all night. And although the audio/mix while clean and loud Gilmou's guitar seemed to get a bit buried in the mix at times (like during Sorrow).
All above pictures and review thanks to RonToon
---
Great show!!! Crowd was good mostly I was suprised everyone was standing in the beginning. Sound was mostly amazing sometimes the guitar was too loud. The drums I think we're lost in the mix sometimes. Tomorrow I got an even better seat we will see what the difference is. Oh and Gilmour voice was spotless besides Yellow Dress.
Thanks to waldsman
---
The Girl In The Yellow Dress was performed at this show.
---
Capacity: 20,000
Address: 4 Pennsylvania Plaza New York 10001
Madison Square Garden (called MSG or The Garden) is a multi-purpose indoor arena in the New York City borough of Manhattan, New York. Located in Midtown Manhattan between Seventh and Eighth Avenues from 31st to 33rd Streets, it is situated atop Pennsylvania Station. It is the fourth venue to bear the name "Madison Square Garden", the first two (1879 and 1890) of which were located on Madison Square, on East 26th Street and Madison Avenue, with the third Madison Square Garden further uptown at Eighth Avenue and 50th Street.