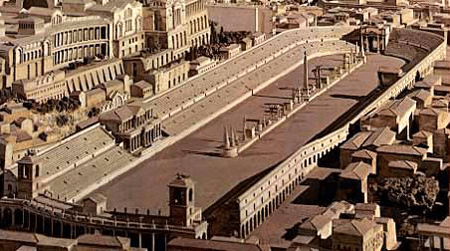 Circo Massimo (Circus Maximus) Rome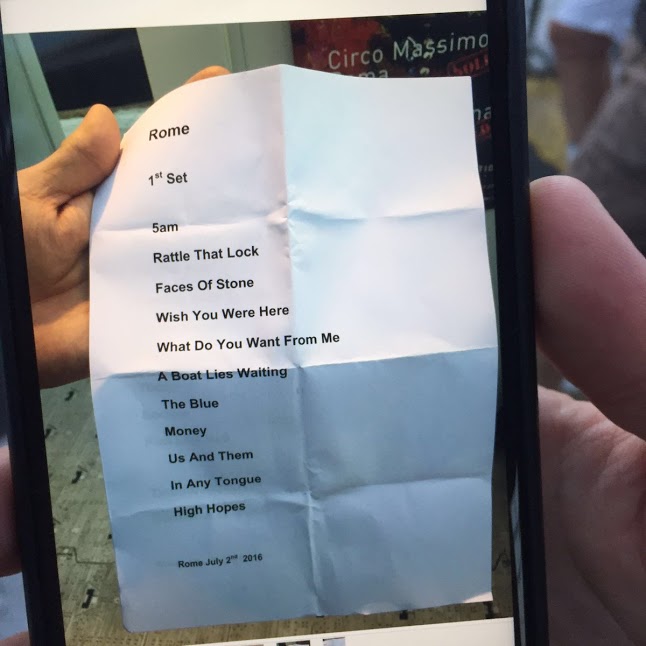 Pic thanks to H.Timseel
Second Set: Astronomy Domine, Shine On You Crazy Diamond, Fat Old Sun, Coming Back To Life, On An Island, The Girl In The Yellow Dress, Today, Sorrow, Run Like Hell ENCORE: Time / Breathe (reprise), Comfortably Numb.
Omg He was on fire this evening, probably the best concert I ever Heard from David. Setlist was same, with AD.
Thanks to nesto
---
Website
Tickets (On sale 7 Apr)
Capacity: Depends on configuration.
Address: Via del Circo Massimo, 00186 Roma, Italy
The Circus Maximus (Latin for greatest or largest circus, in Italian Circo Massimo) is an ancient Roman chariot racing stadium and mass entertainment venue located in Rome, Italy. Situated in the valley between the Aventine and Palatine hills, it was the first and largest stadium in ancient Rome and its later Empire. It measured 621 m (2,037 ft) in length and 118 m (387 ft) in width and could accommodate over 150,000 spectators. In its fully developed form, it became the model for circuses throughout the Roman Empire. The site is now a public park.
---