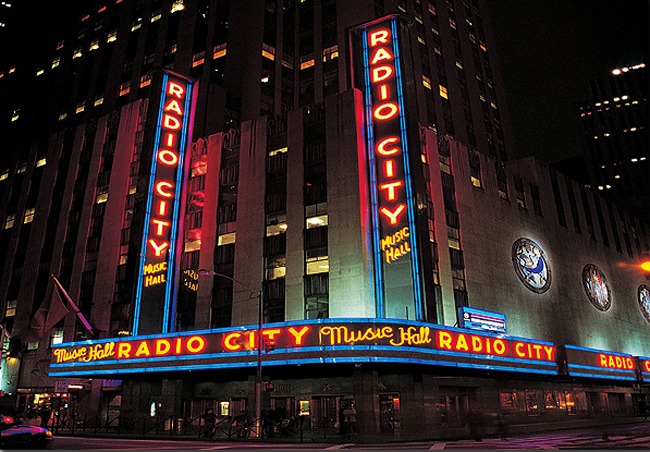 RADIO CITY MUSIC HALL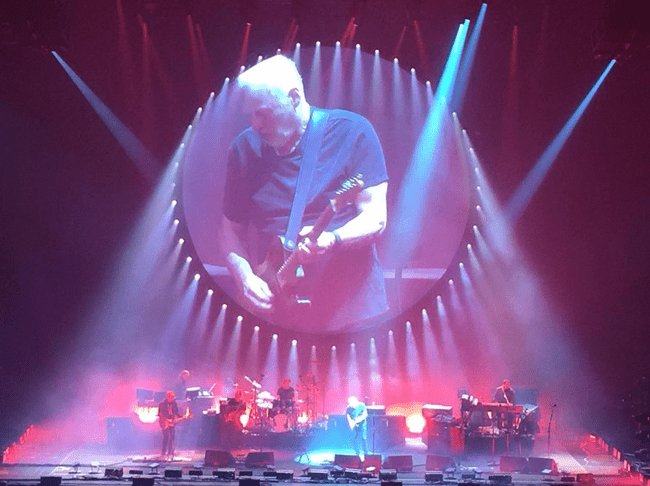 Wow is all I can say about the show last night! Gilmour's guitar was scorching hot as always. I was VERY happy that he put OAI back into the set list, that was a welcome surprise. The acoustics of the show were probably the best I've ever heard, though the fact that we were sitting literally dead center on the 1st balcony probably helped! Radio City was just an amazing venue. So thankful that Gilmour offered a fan presale for this show! This concert has now topped my list as the greatest sounding concert I've ever seen. (The Wall still takes the cake as the greatest concert experience, but hearing Gilmour play live is as close to heaven as you can get!)
Above pic & review thanks to Gilmour Is God
---
Above pictures thanks to steverogan
---
The Girl In The Yellow Dress was dropped from this show.
First Set: 5 A.M.; Rattle That Lock; Faces Of Stone; Wish You Were Here; What Do You Want From Me; A Boat Lies Waiting; The Blue; Money; Us And Them; In Any Tongue; High Hopes.
Second Set: Astronomy Domine; Shine On You Crazy Diamond (Parts 1-5); Fat Old Sun; Coming Back To Life; On An Island; Today; Sorrow; Run Like Hell.
Encores: Time/Breathe (reprise); Comfortably Numb
---
Capacity: 6015
Address: 1260 Ave of the Americas, New York, NY 10020
Radio City Music Hall is an entertainment venue located in Rockefeller Center in New York City. Its nickname is the Showplace of the Nation, and it was for a time the leading tourist destination in the city. Its interior was declared a city landmark in 1978. It is used in America's Got Talent for Judge Cuts, Semi Finals, Quarter Finals and Finals.