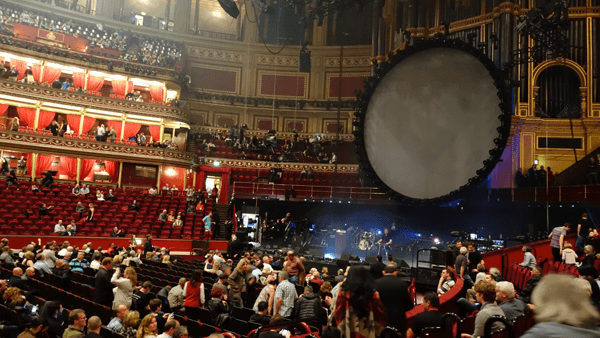 The RAH is a great venue for concerts like this. We were sitting in the stalls about a third of the way back and only 5 rows up so about level with the stage in terms of height. Ideal distance really, in terms of being able to see band members at close range but also far enough away to appreciate the light show. The sound was loud, possibly a bit muddy at times but to be honest it did not matter. Did I say the sound was loud? I have been to plenty of metal concerts that this would put to shame. I LOVE the sound to be loud at concerts, as does my Dad, so we loved it. The crowd were great – quiet and respectful at the right times and cheering like loons when appropriate. They were so loud during Run you could hear them above the music! Before the band came back on for the encore, there was constant cheering and whole sections were stamping their feet, demanding more. Me and my Dad just stood there laughing and clapping – it was a bit mad!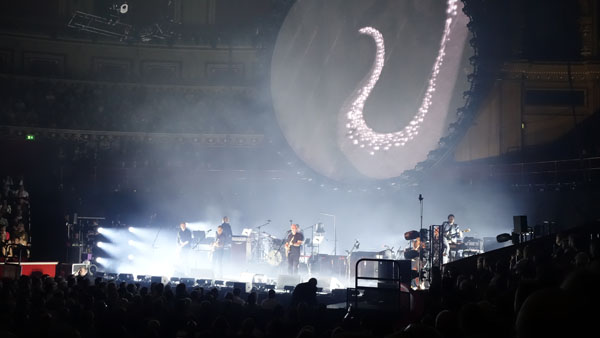 I loved the fact that David mixed the old with the new, instead of playing all the new stuff for the first two thirds of the show and then chucking in classics at the end. It worked really well and helped to keep the show ticking along on an even keel. The new songs went down really well, particularly A Boat Lies Waiting, Faces of Stone and In Any Tongue. The latter's guitar solo live was absolutely fantastic and got a good reception. My personal fave of the evening had to be Astronomy Domine – wow – incredibly loud, frantic and a full on assault on the senses. Breathtaking. Fat Old Sun was superb as well, a lovely song to hear performed live. I don't think I would ever get bored of hearing it. Half way through the song, when Dave puts his acoustic down, pick up his electric guitar and just lets rip – pure magic.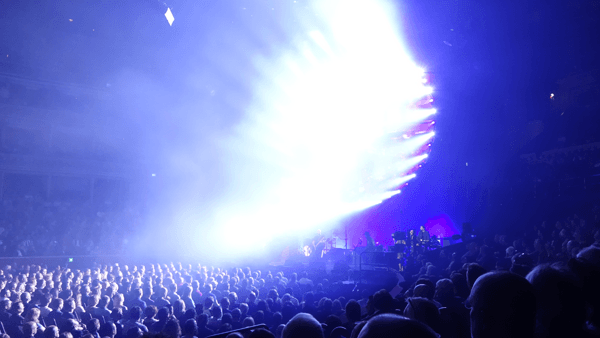 Low points – well TGITYD and Today were pretty dispensable IMO. It seemed to be the moment that post people picked to go for a beer or a toilet break. I think David's voice was cracking quite a bit during CBTL, he did seem to be straining a fair bit but hey – at his age I have no problem with that. Bum notes? If there were any they did not detract from the overall show. The guitar work in general was exemplary.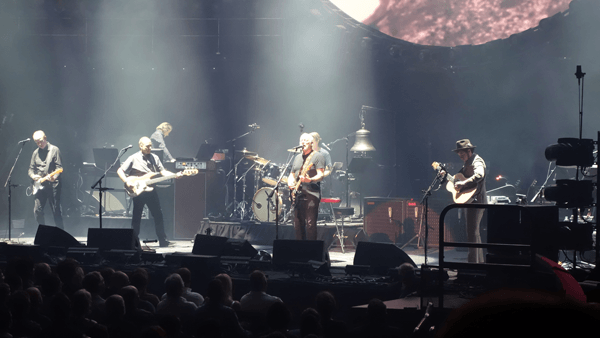 The light show was great for a show on as small a scale as this and the lasers during CN were a lovely treat as they had not put in an appearance up until that point. Got the crowd going even more, if that was possible! Overall, a fantastic night. I would happily go again and listen to the same set. We walked out buzzing and I am still pretty hyped. Well done Dave.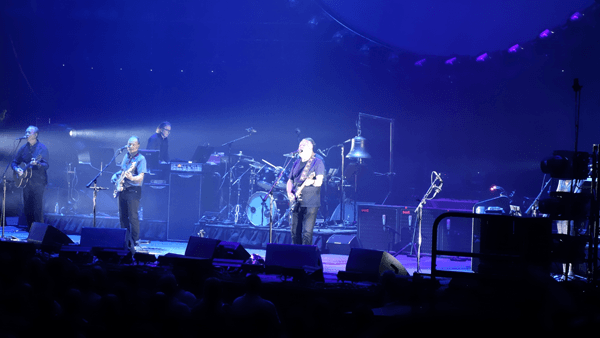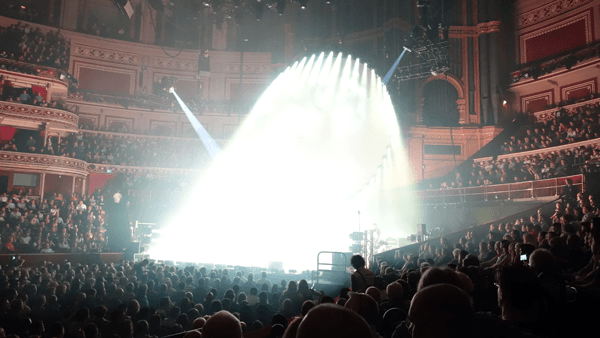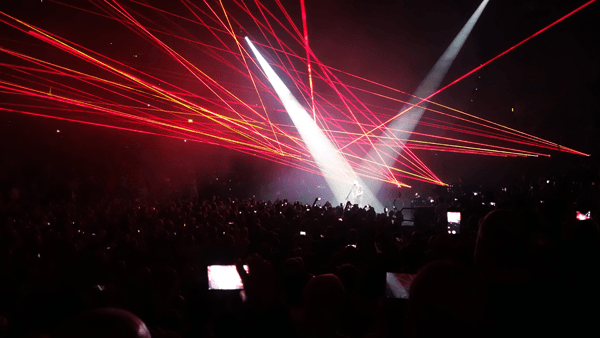 Review & above pictures thanks to xfilian
---
First set: 5am, Rattle That Lock, Faces Of Stone, Wish You Were Here, A Boat Lies Waiting, The Blue, Money, Us And Them, In Any Tongue, High Hopes.
Second set: Astronomy Domine, Shine On You Crazy Diamond, Fat Old Sun, Coming Back To Life, On An Island, The Girl In The Yellow Dress, Today, Sorrow, Run Like Hell
Encore: Time / Breathe (reprise), Comfortably Numb.
Pictures & set list thanks to overhead
---