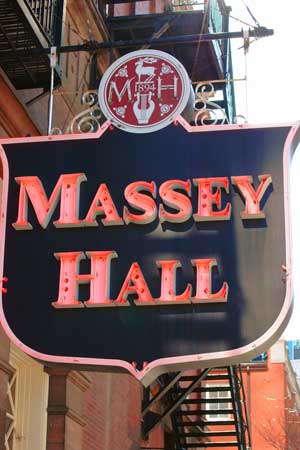 The mood or ambience was great as this was a small very historic theater and inside a fog machine had pumped out a great deal of mist prior to the entering of the audience. It was a murky foggy type of surrounding and as well a sweet almost incense smell was in the air. As stated on sheets taped to the doors the show promptly starts at 8 pm and that it was being filmed as well. The beginings of Castellorizon droning pulsating began growing louder and louder.
Then came on the band and very loud appreciative roar. David gave a brief introduction of the upcoming show and the second set was to be older favorites.
I had seats on the top tier, or third balcony, and was overlooking the band mostly able to see everyone but Phil Manzera. Behind Jon Carin tucked in the stage right side corner was the soundman.
Guy Pratt was wearing the well known t-shirt "Didn't They Do Well".
Only a few mild interruptions if you call it that. Just signs of appreciation really, "We love you david!" a few times was shouted.
Castellorizon was a great opener, setting the mood on a up swing with a few extra notes added as improvations and the audience cheered with approval as this was just one of the two special night for us here in Canada would be privy to. Lighting and the small stage was fine the essentials were there.Great musicians and a polished small production was just fine.
On An Island which was great to hear live with the end solo having some interesting bends and sustains to close out the piece by David.
The Blue which was beautifully done in a live atmosphere, lighting was tastefully done by Mark Brickman. Casting of a beautiful wash of blue over both stage and audience and this is one of my new latest loved songs.
Red Sky At Night, had Mr.Gilmour on center stage with a saxophone and deep red light cast down on him while the band was shrouded in darkness even though a brief piece his saxophone debut to us the audience was quite good.
This Heaven a nice jam blues number had a nice tumble too it with some extended guitar parts and nice blues leads by Gilmour on a Gibson Les Paul Gold Top and Gut Pratt on a modern electric standup bass.
Then I Close My Eyes at the middle Dick Parry saunters to stage right and delivers his trademark sax sounds wonderfully.
Take A Breath was one of the many highlights of the night of this first set which had heavy strobe-light action mostly throughout and this is when the fire alarm went off at the end of the song and then as David put it "Or is it a fog alarm?".
Smile was where things slowed down for a bit and donned an acoustic guitar and the slide parts were gracefully done on a standup acoustic lying flat upright.
A Pocketful Of Stones was an interesting piece live with the orchestestral sections handled by Wright and Carin and David's voice was very raspy near the end vocals as he had slight difficulties for a moment.
Where We Start was both a great album closer and as well a set closer as too.
Thanks to Dave Roberts. They were taken at both shows from this venue (9 & 10 April)
<< INTERMISSION >>
SECOND HALF:
Shine On You Crazy Diamond multi coloured triangle shapes was over each member as the maestro opened this epic and in 2006 had a nice modern swagger to it with a lot of beauty and grace played on a candy apple stratocaster.
Wot's… The Deal very pleasing hearing something not usually played and giving an even wider reach back to a catalogue of ones never heard live and his lap steel work is stunning weaving nicely about.
Wearing The Inside Out a slow soft bass intro and then nicely dropped into the piece with Dick Parry doing his part sounding very much like the studio version and Richard sang superbly. The guitar solo was delivered with a fury and distortion.
Fat Old Sun one of my favourites and the organ starts it off with the hammond sounds and the guitar solo just kept building and building until reaching a crescendo just like the early versions of live 1971 tour.
Breathe/Time this is where Guy Pratt muted a couple of bass strings to give the ticking of the clocking sounds/Breathe Reprise was sounding like the live 8 rendition with Jon Carin having some of the lap steel parts down for the fills.
High Hopes started with Steve hitting the Division Bell (could not resist) and David with spanish type of guitar licks added in and a soaring solo reaching the highs and ending abruptly for alot of impact.
Echoes was up next which is my all time favourite song which got an explosive excited applause. As all but one note, ping, was the sole note heard which slowly got the song up and moving along with beautifully shared vocals and harmonies with Gilmour and Wright. Richard was jumping around on his squared off keyboard section getting the notes in with passion. Then the seagull sounds was awesome sending the audience in ecstacy. The groove started back with the rhythm Richard was encouraging Steve to start the drums fills in and keep them coming too with a big smile.
The band briefly leaves the stage momentarily and I spotted Richard at the back door having a smoke and teetering or leaning in from back door which a lot of people could not see perhaps but my balcony seat gave view to see him waving and taunting the audience in jest.
ENCORES:
Wish You Were Here lasers crisscrossed each other making triangle shapes in various colours at times (orange,blue, red). Lots of audience interaction too.
Comfortably Numb Richard sang Roger's parts with David's sharing the vocal stage. Again lasers came out and made a blue matrix up to the top ceiling at the back of Massey Hall. Richard's stage persona was a happy playful and highly charged one smiling waving about and moving to the music at times truly a great musician and in great spirts truly a key member to the sum of the parts. The closing out solo was exhilarating as always and a powefull flood light from behind created a huge shadow of David onto front facing audience similat to the wall concerts.
A full band bow at the end and a few waves and it was all over and back to the hotel which was directly across from Massey Hall.
Overall 5 stars *****
Review & Pictures By Brent Ingalls
---