Roger Waters - Wish You Were Here - Toronto July 9th 2022
"If you're one of those 'I love Pink Floyd, but I can't stand Roger Waters' politics' people, you might do well to fuck off to the bar right now," said a graphic on the gigantic video screens that filled the Scotiabank Arena in Toronto last night (July 8th) for the former Pink Floyd leader's second date of his ongoing "This Is Not A Drill" Tour. And it's hard to argue because for a show (and artist) that wholeheartedly supports trans rights, reproductive rights, and Palestinian rights, Waters is unapologetic about what he believes in.
The show kicked off with Pink Floyd classic "Comfortably Numb" with a backdrop of a dilapidated, dystopia cityscape. This version however was more stripped-down, with a more haunting, choir-like rendition, and sadly did not include the famous guitar solo.
Waters went hard into his signature anti-war message with the next few songs "The Happiest Days of Our Lives", "Another Brick in the Wall, Part 2/3", and "The Powers That Be" as the video screens flashed with stark images of police brutality, and during "The Bravery of Being Out of Range" labelling past U.S. presidents from Reagan to Trump as war criminals, and Biden as "he's just getting started."
Fan Favourite "Wish You Were Here" came next as a touching tribute to Pink Floyd founding member Syd Barrett, who left the band in 1968. "We dreamed the dream," said the video screen. Followed by, "When you lose someone you love, it serves to remind you that this is not a drill."
The Barrett tribute continued as Waters and co. launched into a brief rendition of "Shine On You Crazy Diamond" with video graphics that morphed from archival photos of the band in their early days to the brightly lit rooms of a hospital (it has long been rumoured that Barrett suffered from mental illness, a claim that has been denied by his family).
Flanked by a nine-piece backing band, including background singers, Shanay Johnson, and Amanda Belair, Rogers knew his performance limits and allowed himself to pull back when necessary, most notably on tracks like "Run Like Hell", when he stepped back vocally, and allowed Johnson and Belair to shine.
Overall, Waters gave the concert a feeling of community. Waters hammered home the concept of the arena being a bar where both Rogers and the crowd are old friends grabbing a pint at the pub. This bar had a unified human spirit that defends minorities, calls out fascists, and fights for a better world, and beyond the spectacle, that's the core message of this show, this tour, and life.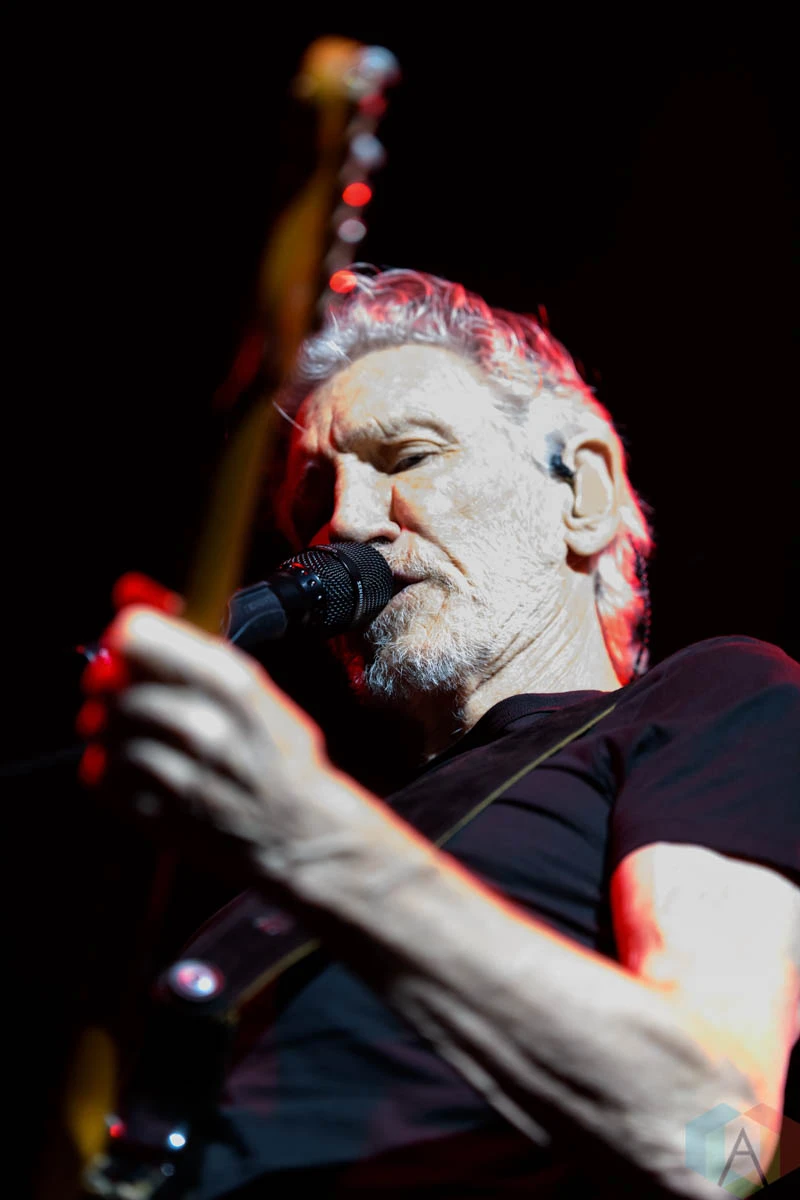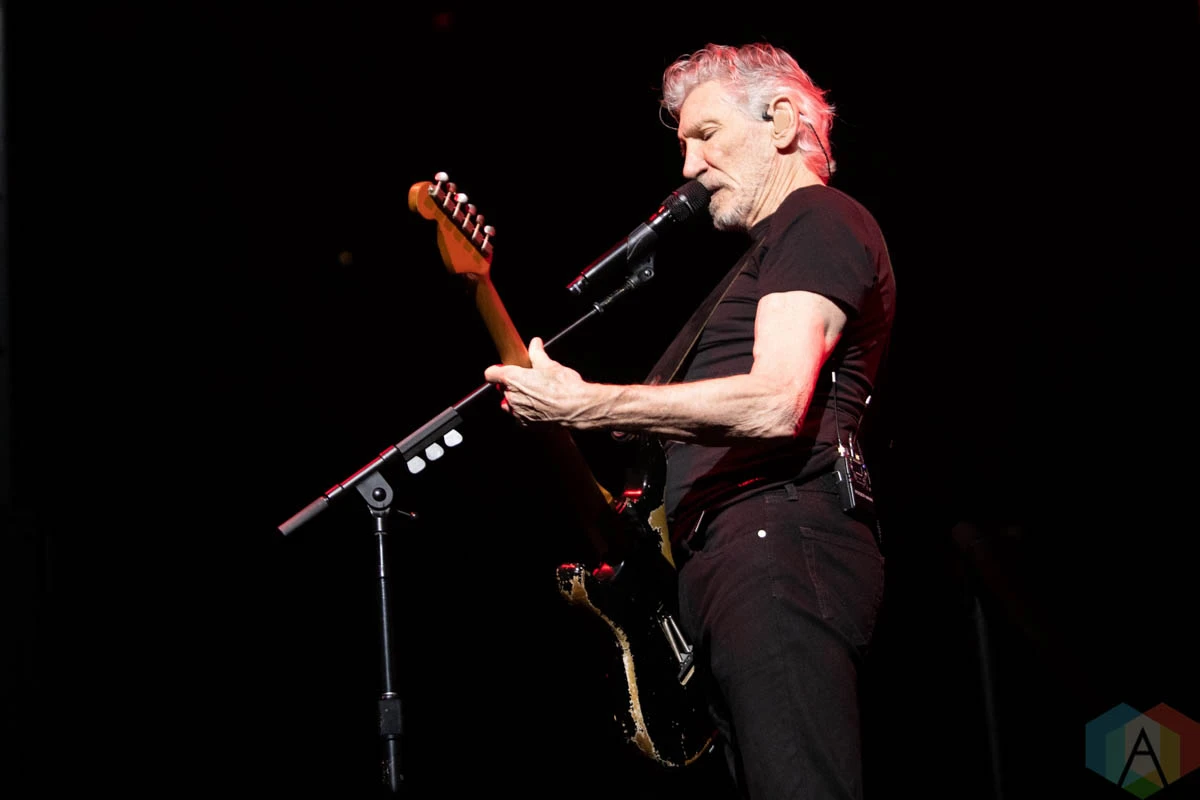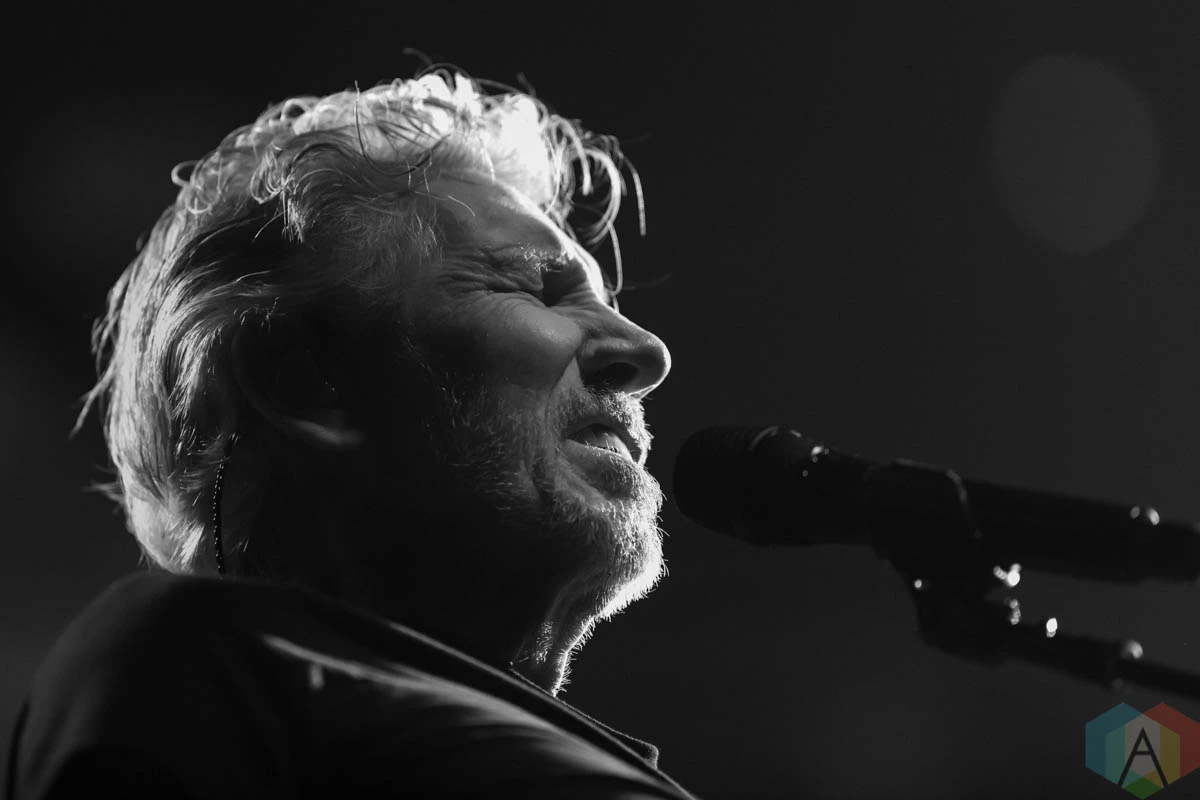 Review Courtesy Of Curtis Sindrey
---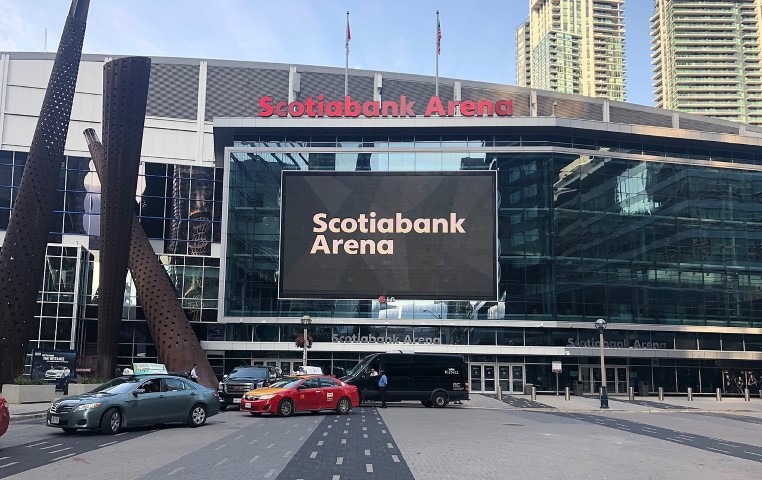 Capacity 19,000+
Scotiabank Arena, formerly known as Air Canada Centre (ACC), is a multi-purposed arena located on Bay Street in the South Core district of Downtown Toronto, Ontario, Canada. It is the home of the Toronto Raptors of the National Basketball Association (NBA) and the Toronto Maple Leafs of the National Hockey League (NHL).
The arena is 61,780.5 square metres (665,000 sq ft) in size. It is owned and operated by Maple Leaf Sports & Entertainment Ltd. (MLSE), the same group that owns the Leafs and the Raptors, as well as their respective development teams.
---
Can YOU help? We are looking for any material related to this show. Scans of posters, news items, ticket stubs, show pictures, or anything else you may think be of interest to our visitors. Thanks. Please send any show material to liam@pinkfloydz.com