Roger Waters - "Two Suns in the Sunset" - UBS Arena, Elmont NY - 8/13/22
Saw the show at UBS last night, took my 15 year old daughter who has grown to love both Floyd and Waters solo efforts. We had a tremendous time and the band and Roger were spectacular. All this current bloviation about his political leanings is a ridiculous distraction.
It's Roger Waters, who doesn't know going into this that he likes to stir the pot simply for pot stirrings sake? My take, every cent spent on tickets and merch was well worth it to have my daughter lean her head on my shoulder during Two Suns while we both quietly sang along.
We can calmly discuss any finer bits of the rights and wrongs of his politics during the ride home, like thinking adults . . . as if we were in The Bar he waxed on about.
Words Courtesy Of Kieth Pettit
---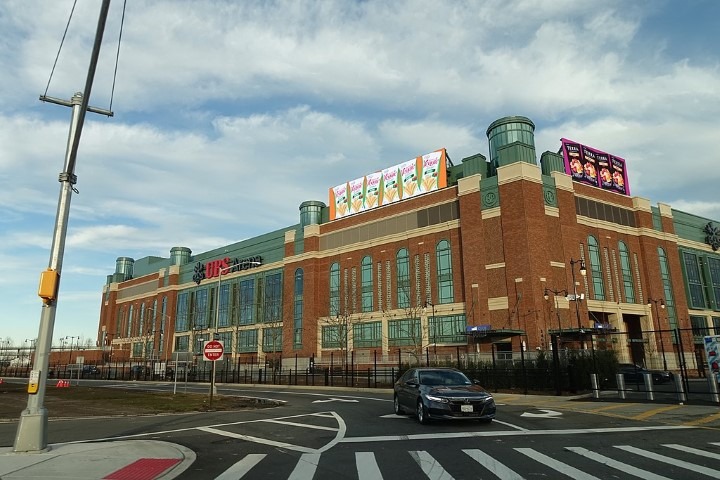 Capacity 19,000+
UBS Arena is a multi-purpose indoor arena located at Belmont Park in Elmont, New York. Opened in 2021, it is the home of the New York Islanders of the National Hockey League (NHL), replacing the Nassau Coliseum. The arena officially seats 17,250 patrons for hockey games and up to 19,000 for concerts and other select events. Fans and sports writers have affectionately nicknamed the arena "The Stable" due to the arena being located at Belmont Park, a famous thoroughbred horse racing venue.
---
Can YOU help? We are looking for any material related to this show. Scans of posters, news items, ticket stubs, show pictures, or anything else you may think be of interest to our visitors. Thanks. Please send any show material to liam@pinkfloydz.com