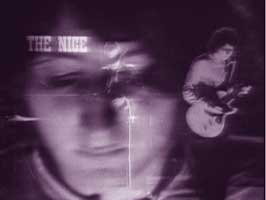 Davy O'List shot to stardom after the release of his song and guitar solo on Any More Than I Do, which lead to him being sought after as replacement for Eric Clapton and Peter Green in John Mayall's Blues Breakers. But instead Davy formed The Nice.
Andrew Oldham (then Rolling Stones Manager) was offering a contract on the strength of his musical and stagecraft ideas, which included smoke, fire, knives, whips and flying doves. However, Davy decided to stick with The Nice, which also included the flamboyant Keith Emerson in the lineup, who Davy had chosen to help him portray his new concepts.
Davy became world star, after writing and producing the first "Nice" chart hit, 'The Thoughts of EmerList DavJak'. His second hit single the celebrated 'America Second Amendment' became a top 30 hit, too. His production of the first "Nice" album ensured everlasting success, as Davy's theme was evergreen classics. It still sells well today.
He went on to have two top ten hits with Bryan Ferry and Roxy Music, 'The In Crowd' and 'Let's Stick Together', which resurfaced as Number One albums. His guitar solo in 'The In Crowd' attracted John Cale from the Velvet Underground to invite him on a long tour of Europe as his guest star.
Another claim to fame was his guest appearance with Pink Floyd on the Jimi Hendrix tour in 1967, filling in for an 'indisposed' Syd Barrett.
Breaking new ground with his band Second Thoughts, Davy is still as relevant today as he was when he first burst onto the scene.
---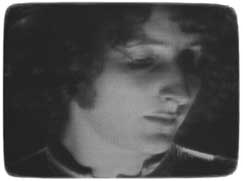 AFG: First, thanks so much for taking the time to answer some of our questions, I know you are a busy man.
Davy: My pleasure
AFG: Well I think the first thing we would like to ask you is how many times did you fill in for Syd Barrett, and how did all this come about?
Davy: It was a once in a lifetime experience that stayed with me but it could have easily been much more. Syd disappeared one night on the Jimi Hendrix/Pink Floyd/Move/The Nice tour and we did not know if he would come back. It was possible he had gone forever. The Floyd liked my style of playing from seeing me with The Nice. I was the closest choice for the Floyd sound so they came and asked me to play. When Syd eventually returned very late that night he found out I had played and I think it dawned on him he might be expendable so he made an effort to turn up after that. But I was available on standby. That was the turning point. Having played with me the Floyd knew they could develop their sound further. If he had not returned that night it would have gone on for sure.
AFG: Did the crowds take to you, or were they disappointed Syd wasn't playing that gig?
Davy: Back stage Nick, Roger and Rick said I should wear Syd Barrett's big floppy black hat. We were kind of similar build and had similar length hair so the image fitted. We played the same colour cream Fender Telecaster so I matched the Floyd's image.

As you may know on this tour, the audiences were nearly all-teenage girls. When I came on the girls began screaming very loudly. I turned round and plugged my guitar in to Syd's echo unit and amplifier, as I turned round they stopped screaming. At this point, I do not think they were sure if I was Syd but they settled down appreciatively. Then I think some of the girls spotted they had seen me earlier with The Nice and started screaming again as we went into the opening chords of Interstellar Overdrive.
I had chosen to play this because I knew it backwards. I would like to have played Set the Controls for the Heart of the Sun as well, but it went over the time spot. We played a very long and enjoyable version of Interstellar. I played a very long guitar solo with lots of echo that I controlled from my volume knob. The Floyd wanted me to go on and on and I did not relent knowing Hendrix was coming on next. Using the only echoed guitar on the show was very inspiring for me, as Hendrix was next! (Shame it wasn't recorded.)
The crowd went wild at the end and they were still cheering and screaming when the curtain went down and when we came off stage for quite a long time until the compare came back on to announce Jimi Hendrix. I will always remember that. The Floyd was very pleased with me.
AFG: Being that Syd's style was so unique, and sometimes unpredictable, how did you cope with recreating this.
Davy: It was easy. I had watched him every night I new exactly what to do. I had the same guitar.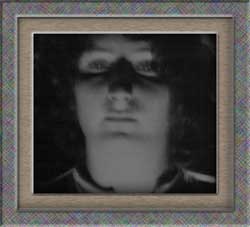 AFG: Jimi Hendrix was probably at the height of his career around about this time. How did you find him? Did he let success go to his head?
Davy: Never, Jimi was as sweet and "nice" as pie. He looked after his audiences, you know. Yea, he dug The Nice, which was too much for me. We used to meet up quite a lot socially after the tour. He lived pretty close to me. One of the nicest persons I ever met. We were best friends. He would always come up and say hi to me and was always kind and polite. Jimi asked to borrow my guitar one night so he could jam at a club, we frequented together. He really knew how to handle his success. He was incredible like a mountain.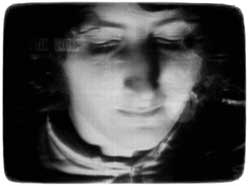 AFG: Given the fact that you had the opportunity to play with Pink Floyd in a time when they were improvising quite extensively, can you tell us a little bit about the dynamics of the band, how they played with each other, what they would do with their instruments etc. and how did they compare to other bands you have played with?
Davy: Each instrument is allowed to star. There isn't one instrument more dominant than the other. There is a sense of equality. The bass comes forward then the drums then the keyboards then the guitar. It is a bit like jazz improvisation in a way but that unique Pink Floyd edge and space-time style makes it something else. It is Minimal too, like Minimalist Art. It gives the audience lots of time to hear exactly what is going on and on every instrument. They all gave each other a lot of space.
Roger moves his bass guitar around a lot. He uses his eyes a lot pushing forward that famous glare at the audience. Almost scary, which added a lot of atmosphere. Nick really worked hard on the drums. His tympani stick work is great to play with and his very energetic approach is inspiring to play with, too. You just cannot do enough for him. I really like his drumming. Rick seemed to control the dynamics of the light show with his long spacey notes and chords reverberating round the stage, which seemingly dictates the ever-changing lighting patterns and shapes. There was no comparison with any other band they were in a unique space of their own with several top ten singles to their credit.
AFG: Any truth in the rumour that Pink Floyd were considering you as a replacement for Syd, but then David Gilmour became available?
Davy: True, I suppose they did think of me, they looked very pleased with me after the gig back stage, I was proud. I felt I did not want to leave it. I felt comfortable in the group. It was a splendid opportunity for me as I could be the major instrument. But my time was well spent with The Nice becoming increasingly popular every day this affected the situation. The Floyd came several times after that specially to see me play with The Nice at the ICA Gallery and The Marquee in London. They applauded me. I often wish I had been more forward and posed the question to them myself but I was young. I was trying to be a "pinker" musician I had bought an echo unit.
AFG Here's an easy one, or maybe not! What's your favourite Pink Floyd song?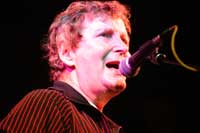 Davy: I have two, Money and Shine On You Crazy Diamond
AFG: I actually saw you perform with The Nice in 1967. Floyd fans may not know that The Nice were formed by you as a support band for PP Arnold, who currently is on tour with Roger Waters! The Nice were a really great prog band, which came and went in what seemed the blink of an eye. What happened to them? I know Keith Emerson upped and joined Emerson, Lake & Palmer, did that have anything to do with it?
Davy: Yea, Pat is great. I tried getting Brian the drummer together again for another band during the 70's but finding the right bass player became a problem. It was a guitar-based trio with me on lead vocals. I had the chance to re-record The Thoughts of EmerList DavJak single again but Brian surprisingly walked out of the session. I even offered him a chance with Roxy but he turned it down. I tried getting Keith together again but he is always too busy doing his own thing. In 1986 I had Lee the bass player, Brian the drummer all set up to do a special concert by The Nice at the Marquee club in London (now gone) to be recorded by Capital Radio but Keith couldn't do it. It was my intention when I formed The Nice that it would become everlasting like the Rolling Stones. It was a shame it finished really.
AFG: You have an amazing bio, and worked with so many bands such as Roxy Music. I'm going to try to pin you down to name the best musician you have ever worked with?
Davy: Keith Emerson.
AFG: Do you listen to many of today's bands, and if so, what ones.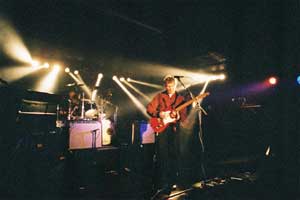 Davy: It's true I don't like most of the new bands. They all lack originality. I don't like the music, if you could call it that and I could not call it modern or contemporary. They seem to be stuck back some where in the 80's needing music lessons. I sometimes hear nice new sounds on television and like some of the TV theme writers. I have a TV agent and will hopefully do some more with him since The Race game show theme I composed for ITV. It was an 8-minute guitar solo with Pink Floyd overtones. I have put it on CD. I may shop it soon on an album I have produced for Charly Records. The album is like a psychedelic history. It contains two early unreleased tracks by The Nice, which I have cleaned up and digitally re-mastered, two unreleased tracks by Roxy Music and five newer tracks from me, including the 8-minute guitar TV theme. I'm pretty proud of it. It works as an anthology too, according to Charly Records.
AFG: If you could form a band with absolutely anyone, who would be in it?
Davy: Pink Floyd.
AFG: Ok, along the same lines. If you got a call to play in ANY band, past or present, who would you love to provide your services to?
Davy: Pink Floyd or a modern offshoot from it, definitely. I thrive in large-scale productions. I had contact with David Gilmour a few years back and asked him to produce a new album for me. He rang me up to say sorry he was too busy with his own productions to produce me and just couldn't fit me in but he thanked me for thinking of him. He was being truthful and was sorry he could not help me an old mate, he said.
AFG: Now to the present time. You have formed a band called Second Thoughts. Can you tell us more about the band? What's the line up, what sort of music do you play? Can you also fill us in on the new album you have planned? What's that all about?
Davy: Yes, Second Thoughts is like The Nice meets Pink Floyd meets Robert Schumann meets Jimi Hendrix and Davy O'List. I am working like a contemporary classical composer once more. I have been revising a lot on the theory of music, which means my song structures are now more superior. I am the lead singer, of course the guitarist, electric trumpet player and sometimes will be a keyboard player on stage, too.
I have finally found another keyboard star in Andy Tillison. There just isn't anyone better than Keith Emerson unless you consider the jazz pianist Keith Jarrett or the spacey Rick from Floyd so finding Andy was great for me, as I need a virtuoso who can also pull audiences in, which is what he has been doing recently. As I will be doing these large-scale productions, I need at least seven keyboards to carry the orchestral parts. Second Thoughts music is large-scale and symphonic in form. The works are something like stage musicals too, for example The Wall or Queen. The forth movement of the first symphony is 30 minutes long, the longest work I have ever composed. I'm finishing off the demos for the second and third symphonies now, which will follow the release of the first symphony Coral Symphony to be released I hope by the end of the year. I intend to finish ten symphonies, release them all one after the other and beat Beethoven's record.
AFG Well thank you so much for allowing us this insight into your amazing career. Good luck with the album, and keep on rocking!
Check out the official Davy O'List Website
All pictures thanks to Davy O'List who retains copyright