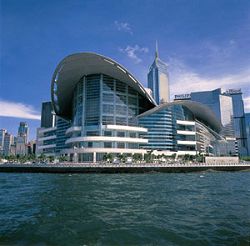 CONCERT REVIEW – by BD contributer, Alan Cymberknoh
The concert was simply fantastic. Very touching the first half, with strong influences from Barrett and politics.
Second part, The Dark Side of the Moon was terrific, but I think that VERA was the best part of the Show. The tension was on all of us to the point of almost tears. Bring The boys back home!
This was my second time hearing Waters live. First was in Buenos Aires Argentina in 2002., but here in Hong Kong it was much more touching and the atmosphere of a "small" hall can not compare with a cold football stadium.
Thanks and hope to see next time Pink Floyd ALL TOGETHER.
Above pics thanks to Bibi
We are indebted to our sister site Brain Damage for the use of the above material.