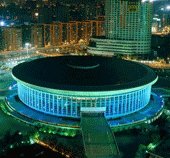 CONCERT REVIEW – by BD contributer, Stefano La Torre
I saw Roger Waters in concert last summer in Lucca, Italy (a very moving gig: my beloved Syd Barrett passed away few days earlier and on that gig Waters dedicated Wish you Were Here and the whole concert to him) and never I thought I would have seen him again in China, where I live and work.
First of all the bad points:the lip synching was obvious on a couple of songs, namely Sheep and Bring the boys back home, while the others seemed ok but still got my girlfriend questioning if this gig was for real (and I think some others in the audience had the same doubt). Also in Lucca I noticed the same thing but it's ok…I guess a lot of bands do that now after all so I wasn't bothered that much.
Also the sound quality left me a bit disappointed: during some songs the guitar was too high while on the others too low, as for the bass sound…well sometimes it was nonexistent! I also kind of missed Andy Fairweather-Low breaking guitar-solo on Money but nevermind…
Ok, the good points: the song list was awesome as usual and at various times I had goose bumps by listening to a live rendition of Mother, Shine on You Crazy Diamond and Perfect Sense which is in my opinion the best song Waters wrote during his "Floydless"years. Dark side of the moon performed in its  entirety speaks for itself, it's a gem, a masterpiece, a timeless album…you know what I mean.
The band was flawless especially Graham Broad, the more I see him the more I like his style, which made a perfect introduction on Time and Dave Kilminster did a wonderful job on Comfortably Numb, not an easy song at all especially for those Gilmour die-hard fans like myself.
And the movies and images projected on the giant video screen plus the special effects like the giant pig flying above the audience or the spaceman made the concert even better.
After all it was the first time in China, an event itself,and in the end I can say the concert was definitely worthy.
CONCERT REVIEW – by BD contributer, Paul Brannigan (who also supplied the pictures below)
Just got back from the gig in Shanghai, and it was a blast!
No surprises with the set, sound quality was great apart from one part in Leaving Beirut where it got a little too loud and distorted for a short time.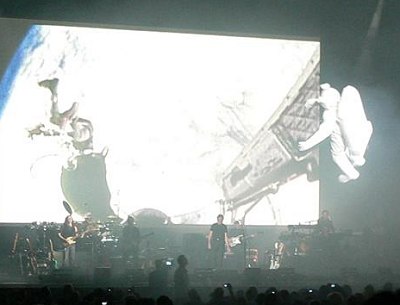 Pig and spaceman were on view, too.
If you are still wondering whether to go or not, GO!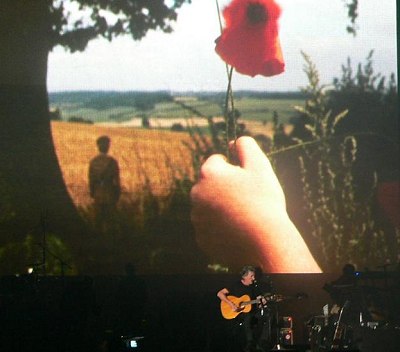 We are indebted to our sister site Brain Damage for the use of the above material.
---
Roger Waters live in Shanghai - encore