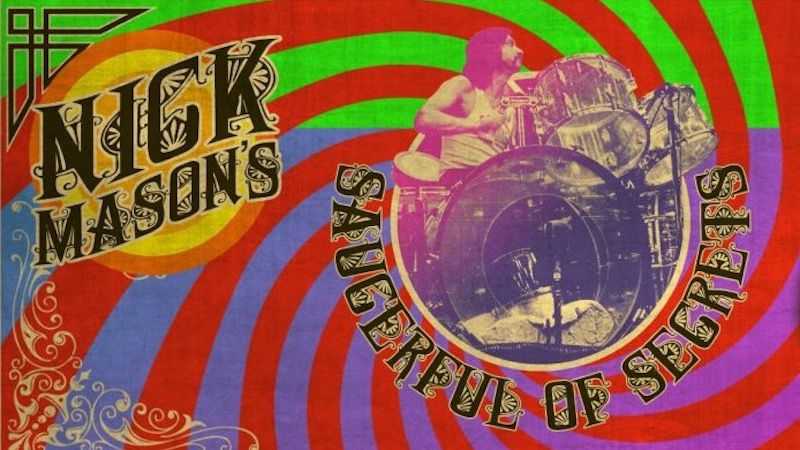 The five-piece will solely perform Pink Floyd's early work including songs from 'The Piper At The Gates of Dawn' and 'A Saucerful Of Secrets' at four ultra-intimate shows in London next month.
Nick Mason's Saucerful Of Secrets is the brainchild of former Blockheads guitarist Lee Harris who back in 2016 suggested putting a group together around Nick Mason and featuring esteemed Pink Floyd/ David Gilmour session bassist Guy Pratt.
To distance themselves from Roger Waters and David Gilmour's live set lists, the idea was to focus solely on Pink Floyd's embryonic years of 1967 to 1972.
The four gigs in May will be Nick Mason's first live musical outing since Pink Floyd's historic Live 8 concert in London's Hyde Park in 2005. Nick, of course, is a founder and the only constant member of Pink Floyd performing on all of their albums as well as all of their live shows.
---

Following four intimate and acclaimed live shows at London Dingwalls (20 May) and The Half Moon in Putney (21, 23 and 24 May), Saucerful Of Secrets will be touring their unique live show of early Pink Floyd across Europe, including six shows in the UK. The band consists of Nick mason (that's me), Gary Kemp and Lee Harris on guitars, Guy Pratt on bass, and Dom Beken on keyboards.

---
The Band Lineup :
Nick Mason – (Pink Floyd) – Drums / Percussion
Guy Pratt – (Pink Floyd / David Gilmour) – Bass Guitar / Vocals
Gary Kemp – – (Spandau Ballet) – Vocals / Guitars
Dom Beken – (Dom Beken / Kovak) Keyboards
Lee Harris – (The Blockheads) – Guitar / Vocals
---