A Saucerful Of Secrets (Celestial Voices) 2018-05-24
---
Photos courtesy of Matthew North
---
Last night's show at the Half Moon was really a lot of fun. The band have announced more dates in September in bigger venues this morning, including London's Roundhouse.
The opening salvo of Interstellar Overdrive > Astronomy Domine was sensational and exciting. Sound was excellent and the band were having lots of fun. The musicians hardly disappointed throughout the show. There was lots of stage banter and some very adventurous set choices. Great to hear Bike and Point Me At The Sky played live.
Guy Pratt is a fantastic player and Mason lets him clown around in a way that David Gilmour never did. I was suprrised to prefer Guy's singing to Gary Kemp's. Kemp's vocal on Arnold Layne was the weakest of the night. Lee Harris impressed greatly on guitar. Mason's drumming was just fantastic – he gets a dodgy rep as a drummer (like Ringo) that he just does not deserve. He also made a droll and entertaining speech.
I just loved the show from start to finish. It was well worth 30 quid a pop and a two hour drive home.
Thanks to AFG Twitter follower Artery for sending us a quick review.
---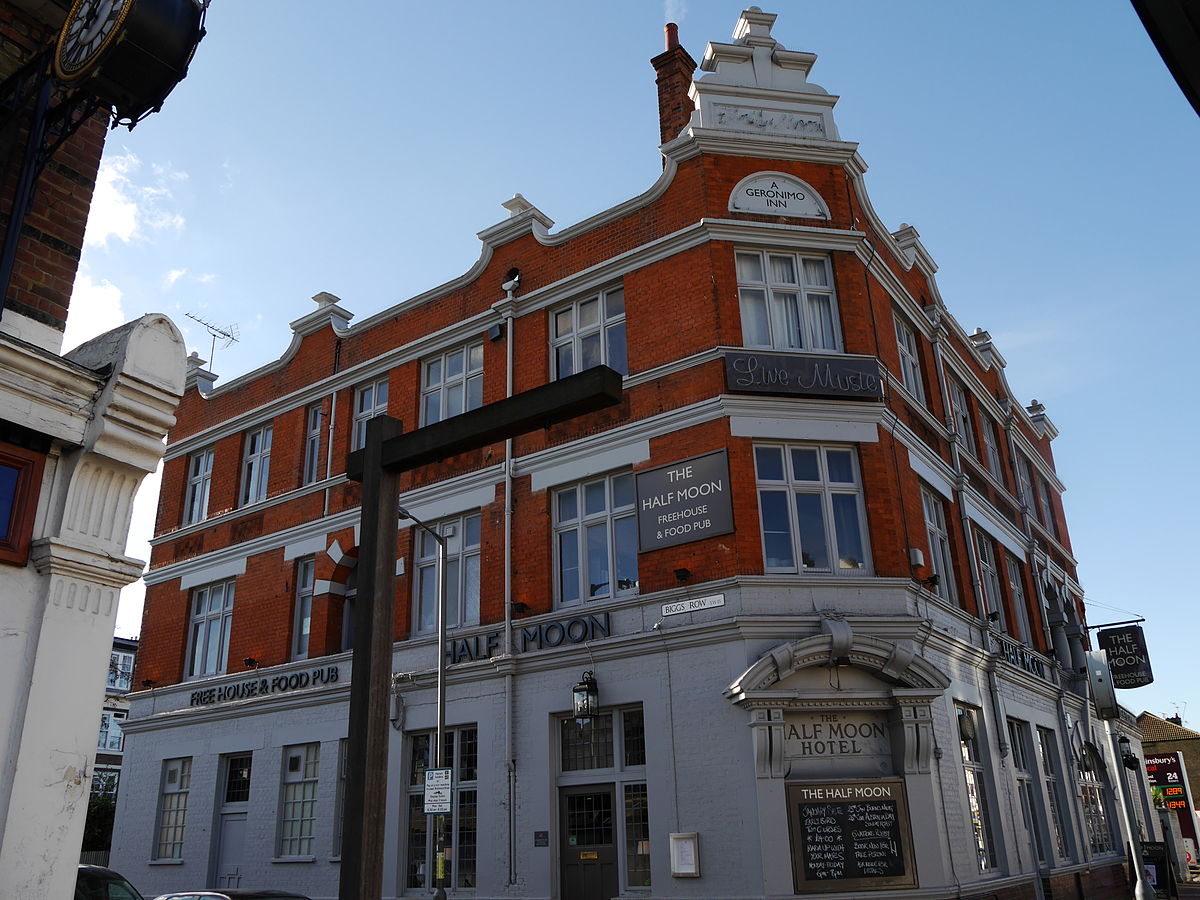 Capacity 500
Tickets
The Half Moon is one of London's longest running, and most respected live music venues. Since the early 1960s, some of the biggest names in popular music have performed there, including The Rolling Stones, and The Who. The venue has hosted live music every night since 1963.
It all began with the folk and blues sessions started by Gerry Lockran, Royd Rivers and Cliff Aungier in 1963. 'Folksville', as the sessions were called, featured new British and European artists alongside established American blues-men. These included Sonny Terry and Brownie McGhee, Champion Jack Dupree and Arthur Crudup. British acts included Ralph McTell, John Martyn, Bert Jansch and Roy Harper.
---
Can YOU help? We are looking for any material related to this show. Scans of posters, news items, ticket stubs, show pictures, or anything else you may think be of interest to our visitors. Thanks. Please send any show material to liam@pinkfloydz.com