Nick Mason's Saucerful Of Secrets - See Emily Play
---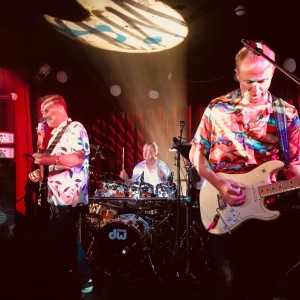 With the approval of Waters and guitarist David Gilmour, Nick Mason's Saucerful Of Secrets will be created in 2016. In one of us knows our circuit, former Blockheads guitarist and manager Lee Harris approaches his friend (and since 1987 bassist at Pink Floyd and David Gilmour) Guy Pratt with the question if he wants to inform Nick Mason if he does not feel like to get started with the old Pink Floyd work. A question that has often been asked by the drummer and band historian. The recent Their Mortal Remains exhibition has convinced Mason that one only asks him about things he did 20, 30, 40 or 50 years ago. A great opportunity to be away from it once and for all. And with the old work of Dark Side Of The Moon, he also bypasses the fishing waters of Floyd colleagues Waters and Gilmour.
From London, an unlikely five-man band emerges with in addition to Mason, Pratt and Harris the former Spandau Ballet guitarist Gary Kemp and composer Dom Beken. That the gentlemen will not go overnight, is evident from the long preparation that already provides in January 2018 for an intimate try-out for friends and acquaintances. At the opening of the Italian version of the Pink Floyd exhibition, Mason loosely lets go that he might play again, but, oh, irony, nobody takes that seriously. The surprise is therefore great when a series of four concerts in small venues is announced at the end of April. A premiere in Dingwalls in Camden for five hundred men, and three concerts in The Half Moon in Putney where there is barely two hundred visitors per evening. It is not surprising that all concerts are sold out in a matter of minutes.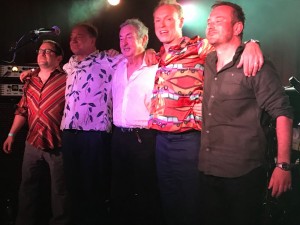 Intimate is an understatement. A small room with a big history. The Stones played regularly, and it was here where Kate Bush took care of her first public appearance somewhere in the mid-seventies. When Nick Mason and his band enter the ienemine stage after a large introtape, and use Interstellar Overdrive , it quickly becomes clear what kind of an evening this is going to be. So full of surrender we have never heard Pink Floyd songs with a band member on stage. I can hardly imagine that fifty years ago music was played with so much pleasure. Under the direction of tandem Pratt / Kemp, the Saucers provide the necessary jokes, missed notes and a lot of sweat through the first five years of Pink Floyd. Expected classics like Astronomy Domine and Set The Controls For The Heart Of The Sun are of course on the setlist, but also many surprises like Bike , See Emily Play – Pink Floyd's biggest hit in the sixties was not played live before – and Fearless . The ear-opener is remarkably enough One Of These Days . In later years by Pink Floyd and Roger Waters regularly removed from mothballs – I  heard the song four days before in Lisbon – but not with the rawness and hypnotic beauty of this performance.
The fact that the first bonus – the last part of A Sauerful Of Secrets – is rather bogged down in technical malfunction should not spoil the fun. Barely recovered from the party and still on the way back to the Netherlands, the rumors of a complete European tour are confirmed, including a date in the Amsterdam Carré on 6 September. Ticket sales have started. Let's hope that gentlemen under the guidance of the 74-year-old Mason can keep their energy up to a memorable evening.
Review Courtesy Of Charles Beterams
---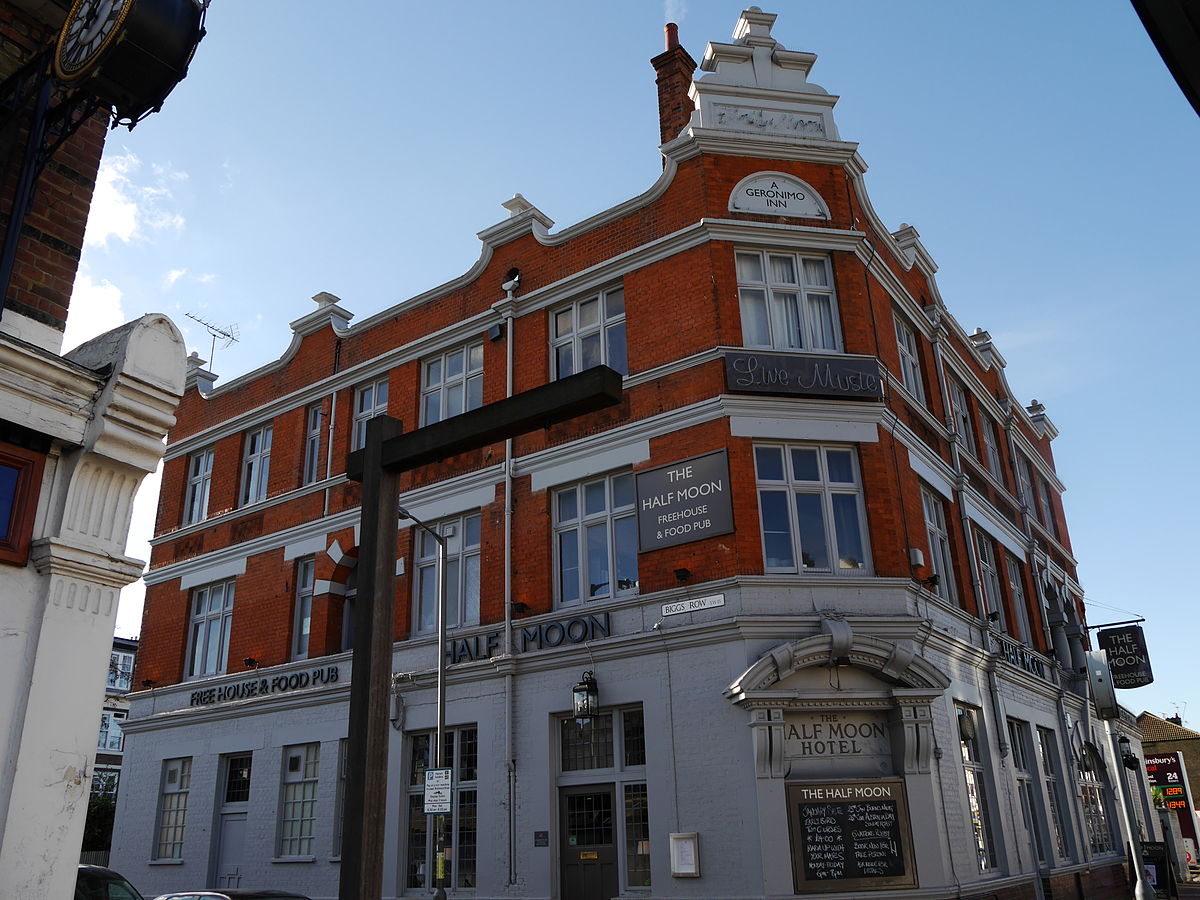 Capacity 500
Tickets
The Half Moon is one of London's longest running, and most respected live music venues. Since the early 1960s, some of the biggest names in popular music have performed there, including The Rolling Stones, and The Who. The venue has hosted live music every night since 1963.
It all began with the folk and blues sessions started by Gerry Lockran, Royd Rivers and Cliff Aungier in 1963. 'Folksville', as the sessions were called, featured new British and European artists alongside established American blues-men. These included Sonny Terry and Brownie McGhee, Champion Jack Dupree and Arthur Crudup. British acts included Ralph McTell, John Martyn, Bert Jansch and Roy Harper.
---
Can YOU help? We are looking for any material related to this show. Scans of posters, news items, ticket stubs, show pictures, or anything else you may think be of interest to our visitors. Thanks. Please send any show material to liam@pinkfloydz.com