Pink Floyd : The Later Years Extensive Review By AFG Correspondant John Kelman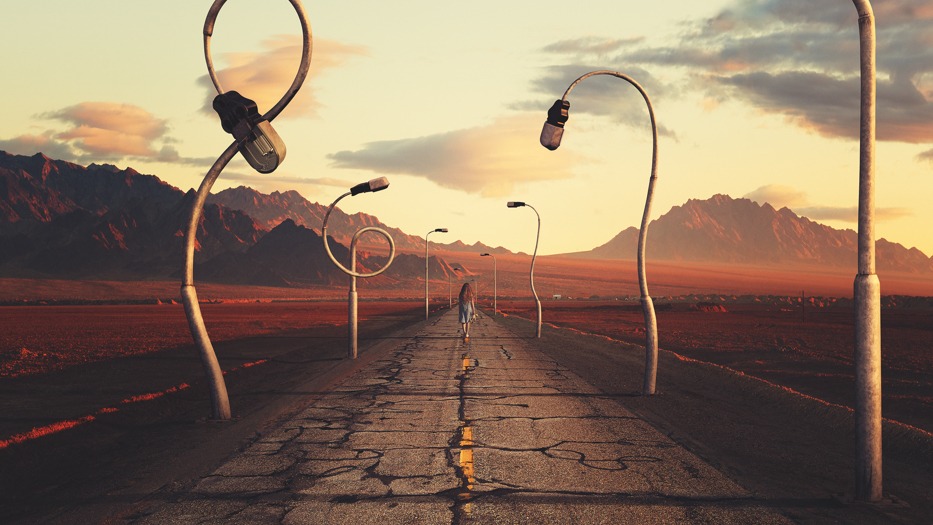 A Fleeting Glimpse correspondant John Kelman has been in touch to let us know that he has written an extensive article on Pink Floyds new boxset entitled The Later Years.
The review starts off with an article based on that departure of Roger Waters in 1984 and talks about the resurgence of Pink Floyd with the subsequent release of A Momentary Lapse Of Reason in 1987
Below is an excerpt of the full extensive article which you can read by clicking the read more link at the bottom of this article.
---
" Following the 1984 release of two albums just two months apart (both on Harvest in the UK and Columbia in North America)—Roger Waters' solo debut, The Pros and Cons of Hitchhiking, and David Gilmour's second solo album, About Face (with some of the subject matter on the guitarist's record referencing his declining relationship with the bassist), Waters announced that Pink Floyd, whose last album, The Final Cut (Harvest/Columbia, 1983), was the first in years not to be toured, would not reunite, declaring the band "a spent force creatively."
Of course, this would have come as little surprise to fans. The group's second best-selling album, The Wall (Harvest/Columbia, 1979), and the group's biggest tour yet (limited, albeit, by its very scale, to multiple performances in a handful of cities), had been marred by internal strife and Waters' increasing compositional dominance of the band, with Gilmour credited as co-composer of only three of its 26 songs. Waters had unilaterally fired fellow co-founder Richard Wright during production and, while he remained on as a salaried musician for the album and tour, the keyboardist/vocalist would not appear on The Final Cut.
This decision, in particular, contributed to the exponentially increasing tensions between Waters and the remaining members of the band (drummer/co-founder Nick Mason and, to the greatest extent, guitarist/vocalist David Gilmour), and which had been building for the past several years.
Gilmour joined the group for its second album, A Saucerful of Secrets (EMI/Columbia, 1968), recorded before and after the departure of co-founding singer, guitarist and then-primary songwriter Syd Barrett, whose increasing unreliability and unpredictability for the burgeoning psychedelic rock band could no longer be accommodated (a combination of substance abuse and mental health problems). Gilmour would quickly become a major contributor to the band and one of its most recognizable voices, both as a writer and a singer, but even more importantly as a tremendously talented guitarist with inimitable tone and taste.
By the time the remaining trio came to record The Wall's follow-up—written entirely by Waters, with Gilmour (arguably Pink Floyd's best vocalist) only afforded a single song to sing—tensions had reached critical mass. Waters had brought another concept album to the band, this time an intimately biographical album that explored the bassist's relationship with a father who died fighting during World War II. Gilmour believed the album that would become The Final Cut should consist, instead, of all-new material, rather than songs rejected and repurposed from The Wall. With the bassist's belief (and, some might say, increasing megalomania, which continued to grow following Pink Floyd's 1984 dissolution) that Gilmour had contributed little to Floyd's lyrical repertoire, the two were at major loggerheads.
The situation continued to grow worse, with Gilmour removed from co-production credit on The Final Cut. As with The Wall, Hipgnosis was not used, Waters having fallen out with the design company's Storm Thorgerson. Instead, Waters designed the cover, further rendering the album more a Roger Waters solo album than a Pink Floyd record. Between marital problems, the increasing tension and Waters' apparent unilateral creative takeover of Pink Floyd, Mason's contributions to the album were largely limited, beyond his kit work, to electronics. Still, as only the second album to use the experimental Holophonic system, which emulated a more immersive, three-dimensional sound to parts of the recording, Mason's contributions remained important.
Gilmour and Mason were likely unhappy with Waters making the unilateral announcement of Pink Floyd's demise but it was, nevertheless, inevitable. Still, the protracted legal battle for rights to use the Pink Floyd name kept the group in limbo until 1986, when Gilmour began to bring a number of musicians together to record A Momentary Lapse of Reason (EMI/Columbia, 1987). There remained challenges to pulling the remaining three band members together, including legal issues that forced Wright to be listed, until 1994, as a session player (albeit always getting top billing and being placed on a suitable weekly retainer).
Still, it was the beginning of a post-Waters era for Pink Floyd that resulted in three studio albums and two live albums (and concert videos) that have sold over forty million copies worldwide. The two tours—the first, running from September, 1987 through July, 1989, the second, throughout much of 1994—were even more ambitious than The Wall, taking full advantage of increasingly improved and sophisticated audio and video technologies, and constantly pushing the envelope. There was also, clearly, a different kind of determination within the band, launching a relentless period of touring that would reach seemingly countless cities across four continents. The entire tour was, quite simply, even larger in scope than anything Pink Floyd had ever done.
Let it never be said that post-Waters Pink Floyd did anything on less than an extraordinarily grand scale.
Fans were tremendously surprised when Bob Geldof managed, through poking and prodding, to get the band to appear at the UK Live 8 charity concert in 2005…with Waters. It was Pink Floyd's first appearance together with the bassist in 24 years and, despite plenty of hope from fans, ultimately led to…nothing. Still, with Wright passing away two years later from cancer, it was great to see these four musicians back together onstage, even if only for a brief six-song set. It was one of the event's most memorable moments when, with Gilmour thanking the audience and beginning to walk offstage, to see Waters call him back for a group hug. It didn't, by any means, eliminate the tensions between Gilmour and Waters, but it did warm things up, even if only for a bit.
Still, the bassist's incessant "look at me" mouthing of lyrics largely sung by Gilmour, in order to garner attention, was more than a little curious. Waters wrote most of The Wall, in addition to being instrumental in its stage production, which supported his growing sense of alienation from his fans, largely due to the impersonal nature of arena style shows. So it was a surprise—or perhaps not, given how fiscally successful his ex-band mates had been, performing Floyd classics alongside new material—to find Waters, by the time of Live 8, already resuming arena-scale shows at the turn of the new millennium, as he continues to do to this day. But that's a different subject for a different day.
All of which leads to The Later Years: a five-CD/six-Blu Ray/five-DVD box set also including a bevy of printed materials and more, following the somewhat controversial The Early Years 1965-1972 (Pink Floyd/Legacy, 2016) box. The Later Years covers the entire post-Waters, Gilmour-led era of Pink Floyd, during which it released A Momentary Lapse of Reason, The Division Bell and, following Wright's death in 2008, the largely instrumental The Endless River (Parlophone/Columbia, 2014), alongside the live Delicate Sound of Thunder (EMI/Columbia, 1988) and Pulse (EMI/Columbia, 1995). The group also released, initially on VHS tape, two concert films that differed in length and track lists from their live album counterparts: Delicate Sound of Thunder (Columbia Music Video, 1989) and P.U.L.S.E. (EMI/SMV, 1995), the latter finally released on DVD eleven years later. "
---
John's very informative and full extensive article is available for you to read over at all about jazz website, this can be read by clicking here