Nick Mason's Saucerful of Secrets: Additional date added in southern France for 2020 Tour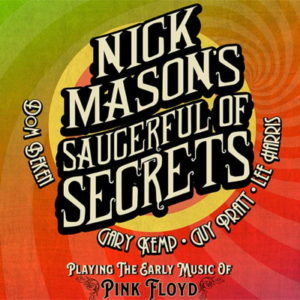 Nick Mason's Saucerful of Secrets have announced an extra date for their 2020 Tour, with Sète being the lucky city.
June 14th – October Concert Hall / BKZ Oktyabrsky, St. Petersburg, Russia
June 15th – Crocus City Hall, Moscow, Russia
June 19th – Arenele Romane, Bucharest, Romania
June 20th – NDK – National Palace of Culture, Sofia, Bulgaria
June 21st – Sava Centar, Belgrade, Serbia
June 22nd – Budapest Park, Budapest, Hungary
June 24th – InMusic Festival, Zagreb, Croatia
June 28th – Z7 Summer Nights, Pratteln, Switzerland
June 30th – Théâtre de la Mer in Sète, France – Additional Date !!

Tickets are on sale now at the following link: https://www.gdp.fr/artistes/nick-masons-saucerful-of-secrets/