Roger Waters: Us + Them concert film now streaming on Amazon Prime Video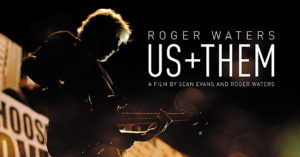 Roger Waters 2019 concert film Us + Them has appeared on Amazon Prime Video over night, possibly ahead of a Blu-ray and DVD release.
"Roger Waters, creative force behind Pink Floyd, delivers a cinematic event that inspires with powerful music from Pink Floyd's legendary albums and message of human rights, liberty and love."
The tour took in 156 shows across Australia, New Zealand, Europe, Latin America and North America. The set list included songs from Roger's latest solo album along with classic Pink Floyd songs.
If you have Amazon Prime Video, you can watch the concert film here.