The worldwide Corona virus pandemic has forced Record Store Day to change it's format, with this year's releases now being spread over 3 dates in August, September and October.
The first Record Store Day Drop will be August 29, and features Pink Floyd and Nick Mason's Saucerful of Secrets, details below.
---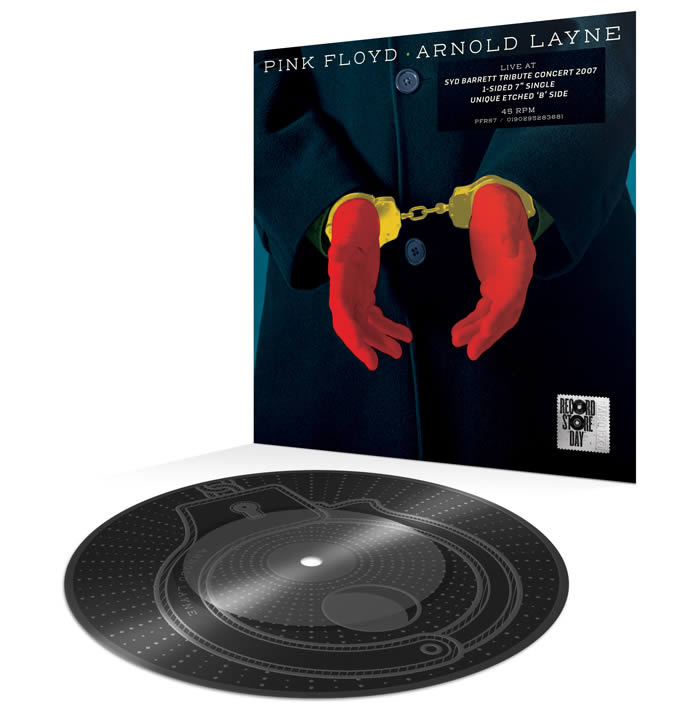 To celebrate Record Store Day 2020, Pink Floyd will release a live recording of the band's first single, and original singer and songwriter Syd Barrett's best-known song, 'Arnold Layne'.
The limited-edition, one-sided Record Store Day 7″ vinyl represents the last live performance of Pink Floydwith David Gilmour, Nick Mason and Richard Wright all together in 2007.
This special performance of Arnold Laynetook place at the Syd Barrett Tribute Concert at The Barbican on 10 May 2007, with Pink Floyd members augmented by Jon Carin (Keyboards, vocals) and Andy Bell from Oasis on bass guitar.
After a star-studded line-up throughout the evening, Pink Floyd took to the stage for an incredibly emotional finale.
The B-side of the single, features an exclusive etching of handcuffs to echo the sleeve and the song's lyrics, more details at the link
---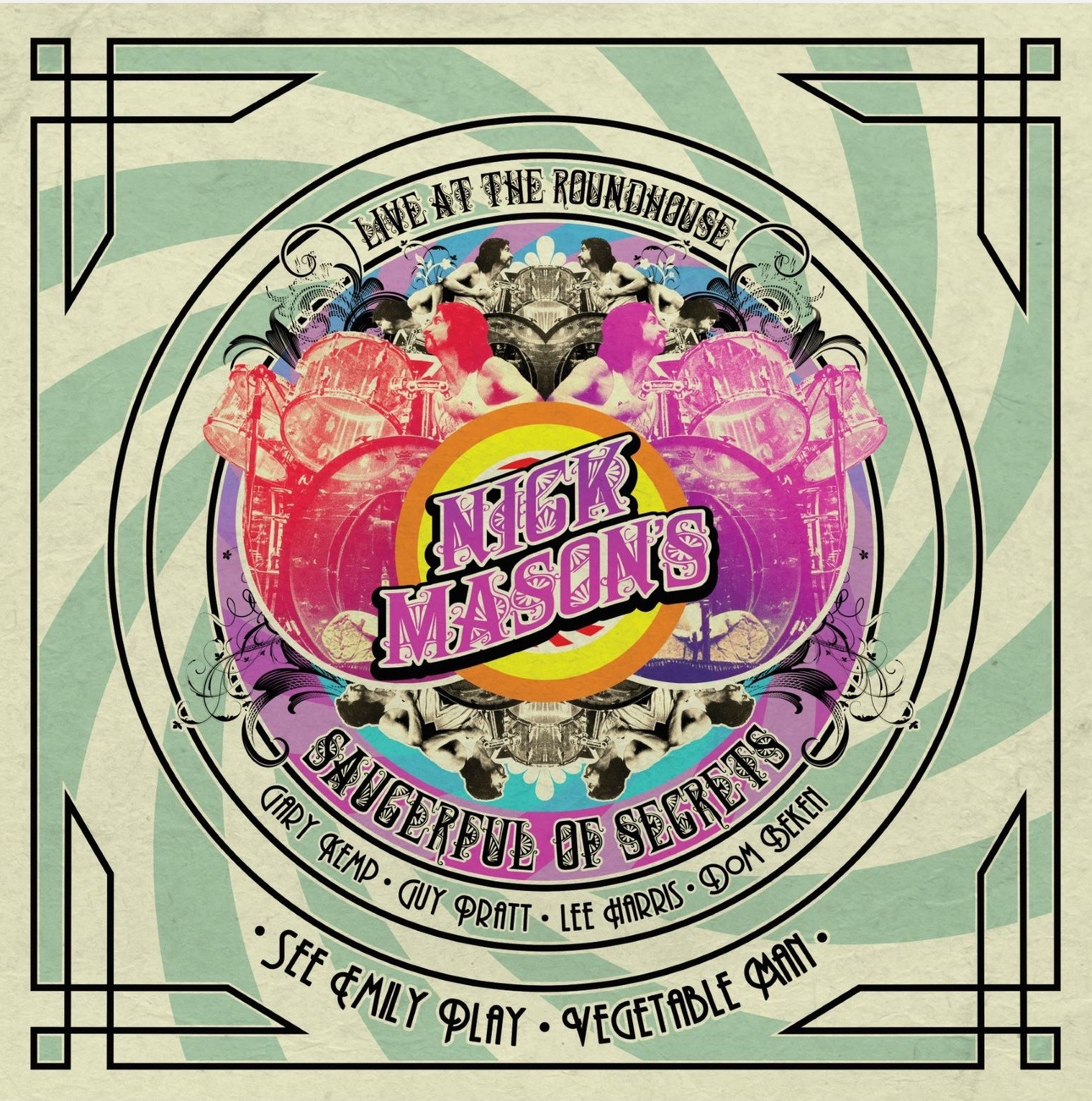 The last release is a special one indeed featuring Nick Mason's Saucerful Of Secrets on a 12″ Single featuring a live rendition of See Emily Play with Vegetable Man as the B side.
Nick Mason has been on the road reinterpreting a couple of early Pink Floyd songs.
The Record Store Day single will be released to coincide with the Nick Mason's Saucerful Of Secrets Live at The Roundhouse album which is released 17th April.
From the dynamic drummer heard on every Pink Floyd album, Nick Mason's Saucerful Of Secrets offers the opportunity to experience the group's early body of work in concert, including songs from The Piper At The Gates Of Dawn and A Saucerful Of Secrets.
Alongside guitarists Gary Kemp (of Spandau Ballet), keyboardists Dom Beken and Lee Harris (of Ian Dury and The Blockheads), and longtime Pink Floyd touring bassist Guy Pratt, Mason drew rapturous crowds throughout North America and Europe in 2018 and 2019 -including dates at The Roundhouse in London, the historic venue that counted Pink Floyd as its first performance in 1966.
Ahead of a dazzling audiovisual release of material from the Roundhouse sets last May, this collectable 12″ single features two performances from those sets (including Pink Floyd outtake "Vegetable Man," played for the first time ever on this tour) backed by a custom etching, more details at the link
---
There are only a few thousand copies per release, so hopefully you can snag a copy later this week.
Roger Waters and Guy Pratt have their own releases slated for the second Record Store Day Drop, on September 26.