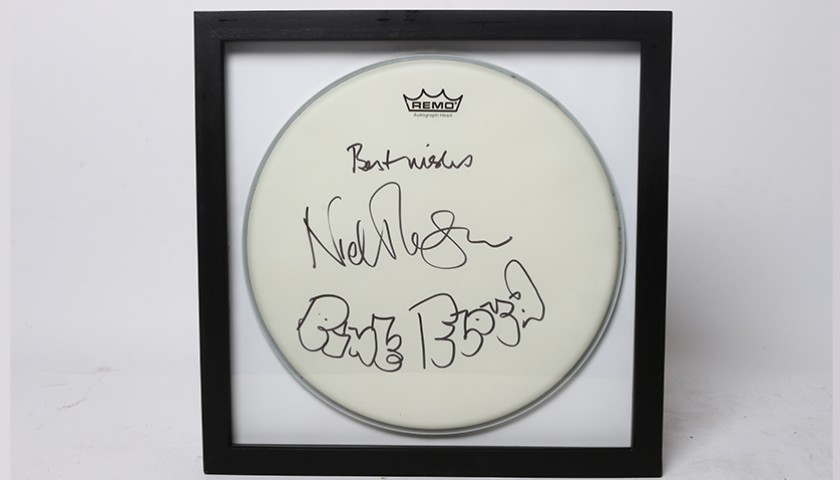 Visitors may be aware of the charity Teenage Cancer Trust in which David Gilmour played a fundraising concert at The Royal Albert Hall early on in 2016, This time however it is Nick Mason that is providing his support in a way that you too can also help.
Teenage Cancer Trust makes sure the seven young people aged 13 to 24 diagnosed with cancer every day don't face it alone. They help young people and their families deal with the many ways cancer affects your body, mind and life. They work in partnership with the NHS, providing expert staff and specialist units in Principal Treatment Centres for cancer and bring young people together so they can support each other.
They also give presentations in schools so young people understand more about cancer and go to the doctor earlier. And they help medical professionals and politicians understand why young people with cancer need specific support.
Almost half of young people with cancer are not treated in their units. Instead they are treated in hospitals where there isn't the same level of expertise, and where they might never meet another young person with cancer. This is a scary and lonely experience, and it must change. They're building a wider Nursing & Support Service within the NHS to help all young people, wherever they receive treatment.
The website www.CharityStars.com are currently running a set of auctions under the festive title of "12 Drummers Drumming" – a reference to the famous "12 Days of Christmas" song.
The auctions have been organized to raise awareness and raise funds to support the Teenage Cancer Trust charity, Included in the auctions are a range of drums, drum heads and sticks from a range of artists. These include Nick Mason, Zak Starkey (son of Ringo, and The Who's drummer), Dave Grohl, and Nicko McBrain.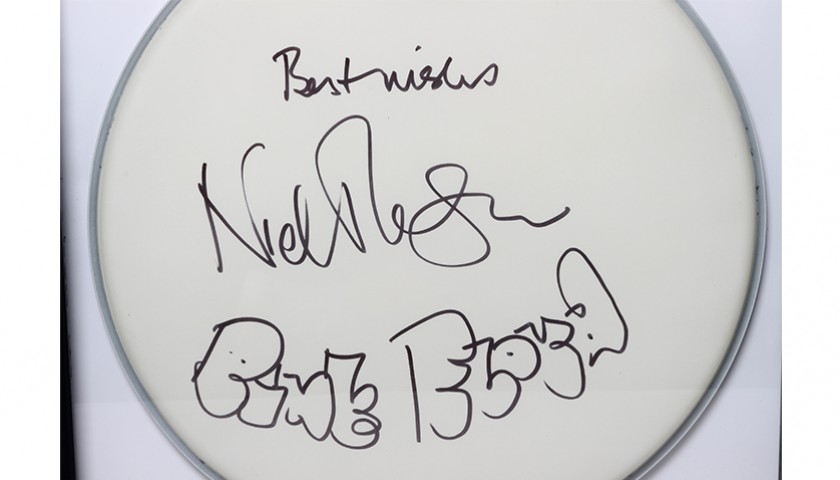 Nick Mason has kindly donated a framed drum head with the classic Pink Floyd "bubble" writing included in Nick's dedication.
You can bid in the auction which can be seen by clicking here 
The auction for this ends on December 13th 2017, at 4:00pm GMT.
You can also visit the Teenage Cancer Trust charity website for more information and to support them via donations, or purchasing items such as their music related goodies including David Gilmour concert posters/t-shirts.