Pink Floyd / David Gilmour Quietly Release 2011 Discography Remasters & More In 24-Bit .192khz HD Audio
On 20th October 2021, Pink Floyd & David Gilmour very quietly released the entire Floyd & Gilmour studio discography in 192Khz HD Audio, For audiophiles out there this is the highest quality of audio available digitally.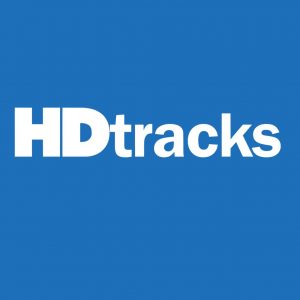 Uploaded to the platforms HDTracks and Tidal the leading websites for distributing High resolution audio it features the entire Pink Floyd studio collection which has been taken directly from the 2011 remasters, After doing further research we can confirm that these are indeed taken completely from the final masters and are not upscaled versions of previously released material.
Also featured for the first time is David Gilmour's first three solo records which see the 2006 remasters of both David Gilmour (1978) and About Face (1984) uploaded directly from the master tracks.
The full list of HD Tracks is posted below, Buyers can get a first-time discount of 20% by visiting www.HDtracks.com and entering the discount code: FLOYDHIRES20 at the checkout
Pink Floyd Studio Albums
The Piper At The Gates Of Dawn (2011 Remastered Version)
A Saucerful Of Secrets (2011 Remastered Version)
Ummagumma (2011 Remastered Version)
More (2011 Remastered Version)
Atom Heart Mother (2011 Remastered Version)
Meddle (2011 Remastered Version)
Obscured By Clouds (2011 Remastered Version)
The Dark Side Of The Moon (2011 Remastered Version)
Wish You Were Here (2011 Remaster)
Animals (2011 Remastered Version)
The Wall (2011 Remastered Version)
The Final Cut (2011 Remastered Version)
A Momentary Lapse Of Reason (2019 Remix)
The Division Bell (2011 Remastered Version)
The Endless River (Original Blu-ray HD Master)
Compilations

Relics (1996 Remastered Version)
A Collection Of Great Dance Songs (2011 Remastered Version)
The Best Of Pink Floyd: A Foot In The Door (2011 Remastered Version)
Live
Pulse (2019 Later Years Boxset Remaster)
Knebworth 1990 (2019 Later Years Boxset Remaster)
Boxsets
The Early Years (Original Release Masters)
The Later Years (Original Release Masters)
David Gilmour Studio Albums
David Gilmour (2006 Remastered Version)
About Face (2006 Remastered Version)
On An Island (Original Blu-ray HD Master)