Roger Waters and Guy Pratt (feat. David Gilmour) releases for Record Store Day 2020 confirmed
Not wanting to be left out from the Pink Floyd related releases coming on Record Store Day 2020 (April 18th), Roger Waters and Guy Pratt both have records coming for the special day.
Roger Waters is releasing a special edition clear vinyl of his famous The Wall Live in Berlin 1990 concert, recorded in the former no-man's land between the Brandenburg Gate and Potsdamer Platz in Germany. The concert took place a few months after the fall of the Berlin Wall and had an attendance in excess of 500,000.
The concert had a star studded line up, with performances by Van Morrison, Cyndi Lauper, Bryan Adams, Sinéad O'Connor and many more.
The concert is also famous for the many technical issues that occurred in the first set, with multiple power outages leading to songs being abandoned and needing to be re-recorded at a later date.
There are only 8,000 copies of the double vinyl being made, more details at the link.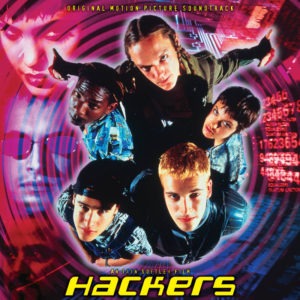 The next release is only tangentially related to Pink Floyd, but could still prove to be an interesting one.
The Soundtrack for the 1995 techno-thriller Hackers is getting a double vinyl release featuring tracks not included on the original soundtrack CD.
Two of those tracks are performed by Guy Pratt, with one track featuring David Gilmour. The track in question "Grand Central Station," features a guitar solo that was long rumoured to be the work of David, but never saw a release outside of cinemas.
2,500 copies of the double vinyl are being made, more details at the link.
The record label behind the release, Varèse Sarabande Records, have uploaded the track to YouTube, so enjoy the work of Guy Pratt and David Gilmour below.
Grand Central Station - Guy Pratt (featuring David Gilmour)