Pink Floyd 'The Later Years 1987-2019' price drop on Amazon!
Pink Floyd's 'The Later Years 1987-2019' box set has seen a substantial price drop through Amazon and other retailers.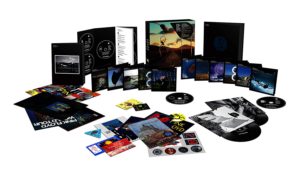 Across Amazon USA, UK and Italy, there have been price drops of up to 25% on the pre-order price!!
Other retailers have also seen large drops, so make sure you shop a round and check with your store if you've already placed an order.
You can pre-order Pink Floyd The Later Years from Amazon UK | USA | Canada