Nick Mason's Saucerful Of Secret's Finish UK Tour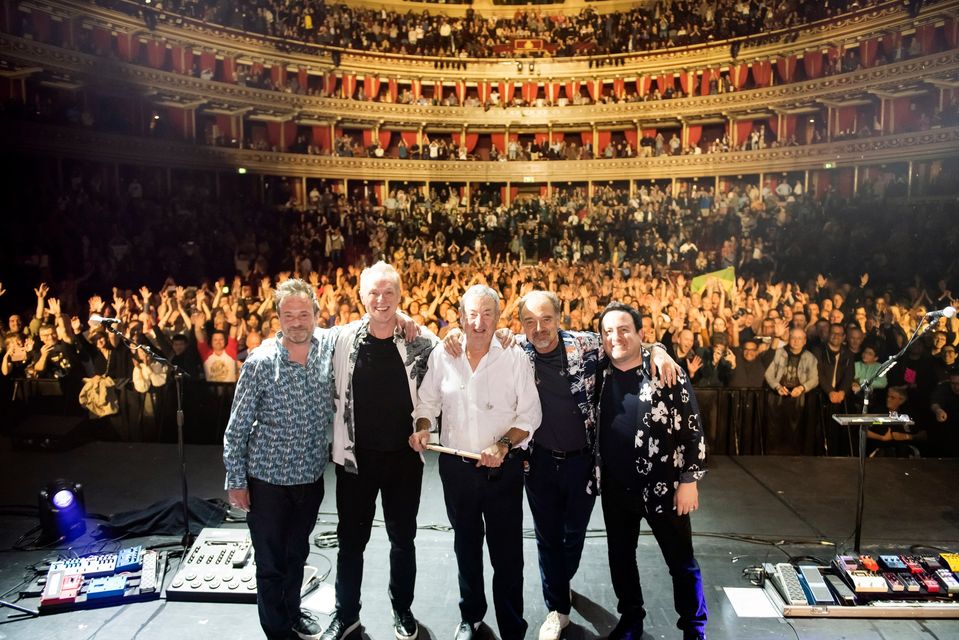 Pink Floyd drummer and co-founder Nick Mason, bassist Guy Pratt, guitarists Gary Kemp and Lee Harris, and keyboardist Dom Beken perform live with their band Saucerful Of Secrets.They have just completed their 2022 The Echoes Tour UK Dates.
The band were welcomed each night to critical acclaim, opening in Dublin, Ireland on April the 13th and concluding on May 11th in Croydon, England.
The current tour is named 'The Echoes Tour' ,  which is a pun on the B-side of Pink Floyd's 1971 Meddle record, with the entire B-side being taken up by the 23 minute 'Echoes' Masterpiece, which was to be the pinnacle of the Saucerful Of Secrets current tour.
Nick Mason's Saucerful Of Secrets - Echoes (live in London MULTICAM)
Phil Manzanera (Roxy Music), Mark Radcliffe (BBC Radio 2 Presenter), Tim Renwick (Co Guitars Pink Floyd 1987-2005), Mike Rutherford (Genesis), and Willie Watson (Surrogate Band Drummer Pink Floyd The Wall Tour) were among those in attendance throughout the various dates.
A statement released on May 12th on social media reads: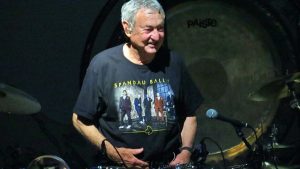 " Thanks so much to everyone who came along to our UK and Ireland tour, which finished last night in Croydon. We had a fantastic time! During the show, Nick managed to surprise the rest of the band with a special t-shirt, which he revealed in the second half. In the last few shows, Gary has been commenting on the different band shirts he's seen in the audience, but had realised he'd not seen anyone wearing a Spandau Ballet one. As he said this, in Croydon, Nick unbuttoned his normal white shirt, to reveal what was beneath, to some shock and hilarity amongst his bandmates who had no idea! "
Our tour rooms are currently under development, but full tour coverage will be available in the not so distant future. Keep checking AFG for updates.