Nick Mason : Footes Music In London To Close Doors For Final Time
Pink Floyd drummer Nick Mason talks about Footes music shop in London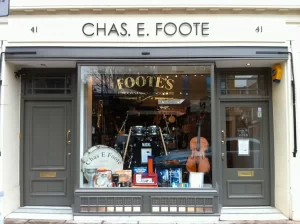 We have just been made aware of the sad news concerning
Footes Music
,
41 Store St, London, UK.

In 2012, Nick Mason intervened and became a partner to help keep this legendary store open. In England ( as in many countries ), independent music shops are increasingly struggling. On the iconic Denmark Street in London, there are only 5 music shops left, whereas 10 years ago there were double that number.
Since Nick's intervention, Foote's has had 10 years of happy fans,a and Nick has occasionally sold signed drums here…

Our thoughts go to all the staff, and we wish them the best of luck with all future endeavours.