Lee Harris posts new "Live At Lee's" 30 min Interview with Tim Renwick.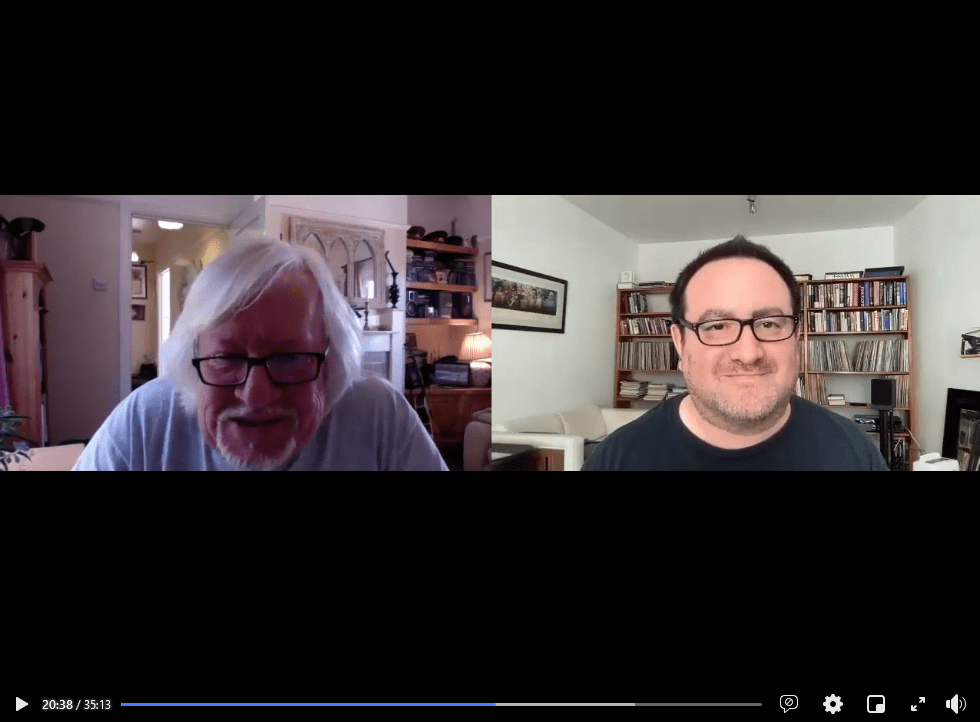 (Click Image above to watch episode 3 on the offical Lee Harris Facebook Page)
In early January 2021 Lee Harris started a new series of videos on his Facebook page, focusing on different songs from the Live at the Roundhouse album released by A Saucerful of Secrets in 2020.
The third episode has been posted to Facebook and is in a different format to the previous 2 episodes, This months episode features none other than Roger Waters, Pink Floyd backing guitarist Tim Renwick. In this 30 min episode Lee talks with Tim about his formative years in Cambridge and a significant meeting with a young Syd Barrett.
You can find the newest episode by clicking here, as well as the Previous 2 episodes which covers Interstellar Overdrive, and A Saucerful Of Secrets in case you missed it.