AFG : Exclusive Interview With Durga McBroom – Knebworth 90 & Beyond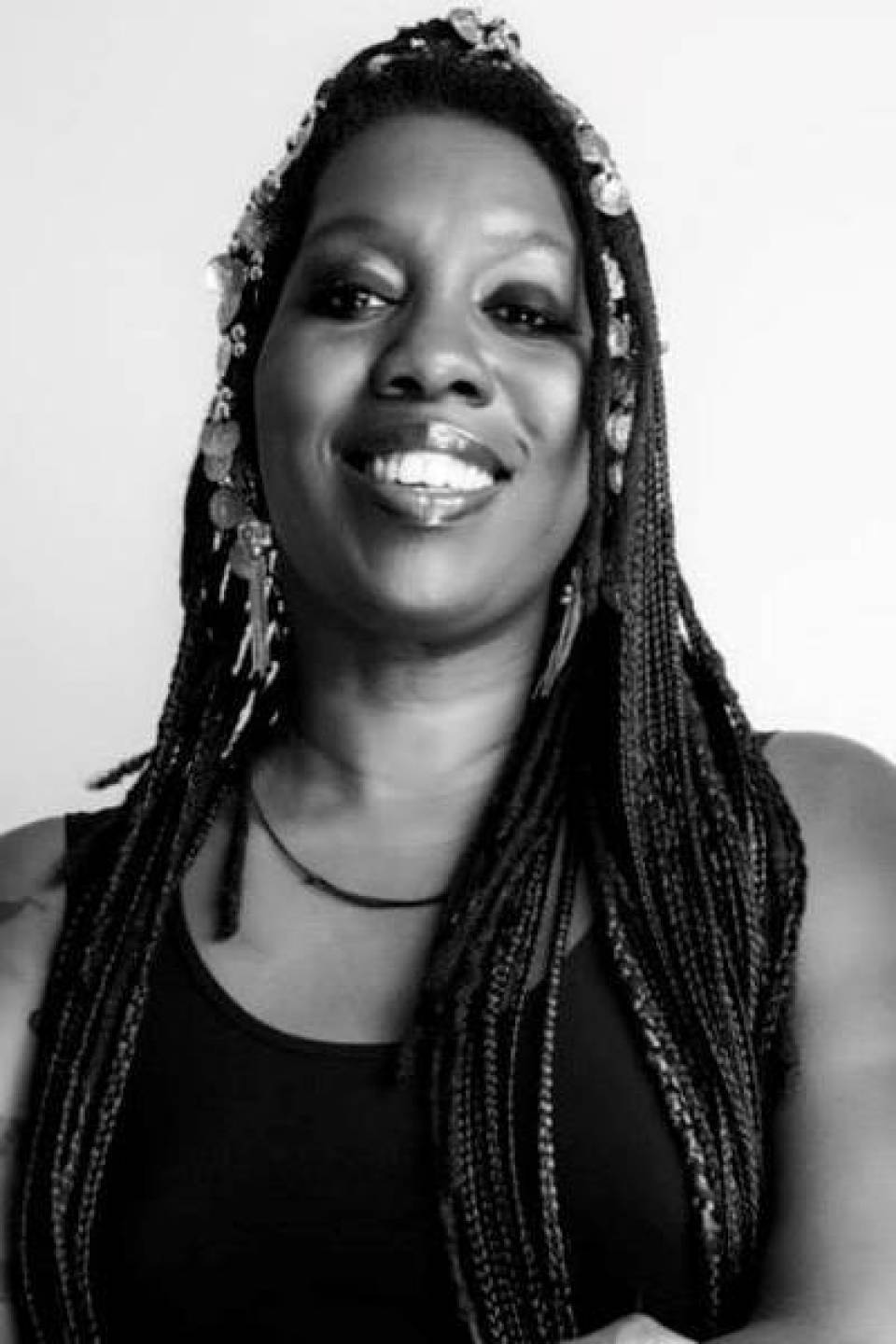 As the title suggests we have managed to secure an exclusive interview by email with Durga McBroom
For those not familiar with her work, Durga McBroom has worked with Pink Floyd as a backing vocalist consistently on all of their shows since the 1987 "A Momentary Lapse of Reason" Tour up to the final concert of "The Division Bell" in 1994.
In 1989, She formed the band Blue Pearl and had several hit songs including "Naked in the Rain" and "Alive" which featured guest appearances by David Gilmour and Rick Wright.
In 2014 she came back together with Pink Floyd to record on their last album "The Endless River" which sold over 2.5 million copies worldwide.
With the upcoming release of Pink Floyd Live at Knebworth 1990, we thought what better time to try and celebrate this monumental show, Very kindly Durga agreed.
---
AFG : Hi Durga, First of all i want to thank you for making some time in your busy schedule for us it really is appreciated.
You've been involved in the post Roger Pink Floyd touring band since 1987 and have featured on every live show up until the end of the pulse tour in 1994. There has been many stand out performances such as live in Venice 89 and knebworth 1990. With the a momentary lapse of reason tour finishing in July 1989 was there any indication that there was going to be a monumental show the following June. ?
DM : No, it was a total surprise!
AFG : How long did the rehearsals for the show entail.
DM : I honestly don't remember the rehearsals for this. I'm sure it was about a week. I more remember the rehearsals for David's solo shows in 2002 because I met Eric Clapton and Mark Knopfler at the rehearsal venue when they were admiring David's F40 Ferrari in the parking lot.
AFG : With the addition of Candy Dulfer on saxophone and Sam brown and Vicki brown, as well as Claire torry on backing vocals did you have to adjust your own vocal tonality to compliment the lineup changes.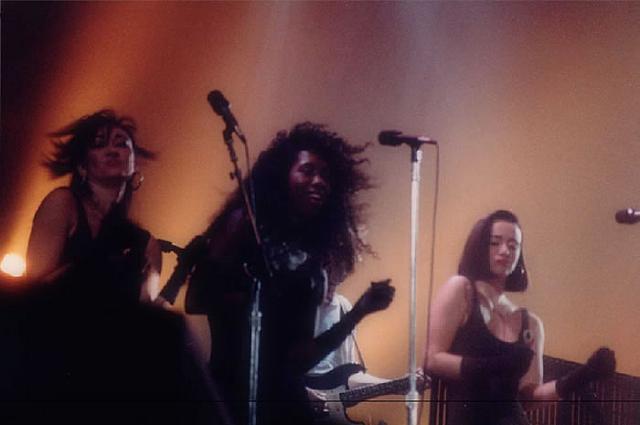 DM : No, I sang the low parts as always. I might have shared some with Vicki.

AFG : Through the momentary lapse tour and subsequently all the way through the pulse tour the band always improvised the funk section during money and a few other areas. How was this structured for you vocally did you use your initiative night after night or did you have a set pattern that you would follow.
DM : We came up with a part and stuck with it for the rest of the shows pretty much.
AFG : What are your favourite memories of the knebworth show.
DM : Meeting Paul McCartney and Linda as they walked backstage. The show itself was pretty miserable as it was raining so hard. I think Sam and I started making swimming motions.
AFG : Was there any indication that there would be another album and subsequent tour ?
DM : None whatsoever !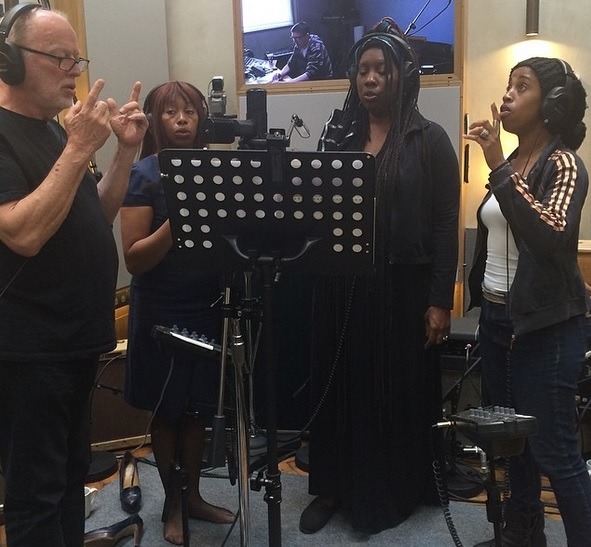 AFG : How did it feel working on the endless river compared to when you started with the band in 1987. Do you feel like you became more aware over time of what you were complimenting to the overall sound of the band. For example the song "surfacing" was completely emphasised on your vocal during the melodic climax and added a new texture to the overall composition which makes one assume that yourself and the band became more tuned into what you had contributed over 27 years.
DM : I was very lucky to be included on it. I was meeting with Youth to discuss doing a new Blue Pearl album. He asked me if I could keep a secret, and told me he was co-producing the new Pink Floyd album. He said David was fairly non-committal about vocals on the album, as it was meant to be an instrumental. But he played it for me, and I picked out 3 songs that spoke to me – "Talkin' Hawkin'", "Surfacing", and "Louder Than Words". David later asked me to come back in to sing on the choruses for "Louder Than Words", because I sang on it before it had lyrics. I sang as "Floyd-y" as possible. David decided to use my vocals on all three. So I suppose I have become very in tune with the soul of the band.
AFG : You are very highly regarded in the Floyd community and you have appeared with various tribute bands over the years. Does singing the music all these years later still resonate with you from when you first started out.
DM : The music is now like an old friend, and I'm very proud to represent the the legacy of the band. It's nice to teach people how to play it properly. And my album Black Floyd that I produced with my sister Lorelei, Dave Kerzner and Dave Fowler (of The Australian Pink Floyd) is definitely a labor of love that I'm very proud of. Having Jon Carin and Nick Mason play on it, plus a song co-written with Guy Pratt makes it extra-special.
AFG : With the covid 19 situation live music has taken a backbone. What is the next project you have lined up ?
DM : I have a show coming up in August in Sicily with Pink Floyd tribute band Inside Out. Some old friends may be joining me . . .
From all of us here at A Fleeting Glimpse i want to once again thank you dearly for taking the time out of your busy schedule to answer these questions for us and look forward to hearing about your upcoming shows.
Pink Floyd 'Live At Knebworth 1990' live album will be released via Warner Music on CD, double vinyl and digital platforms on April 30th