Harry Waters & John Clark Announce 'Sea Oddity' Album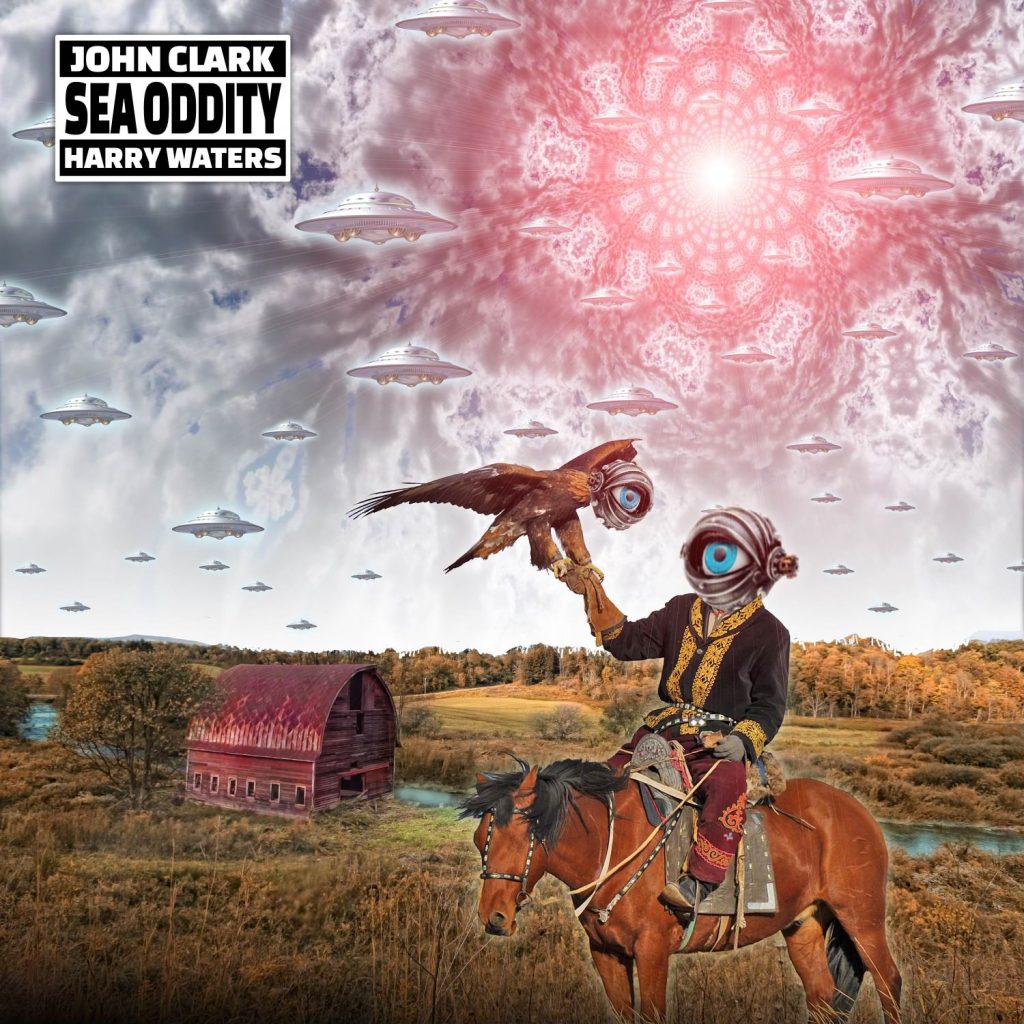 Harry Waters son of Pink Floyd member Roger Waters, With whom he played organ and keyboards beginning with the 2001 leg of the In The Flesh Tour ending with the 2016 Desert Trip concert has been in touch to announce his latest album.
December 2021 – At times, something truly magical can happen from two artists bringing their experiences and creative patterns under one roof. This is most definitely the case of Sea Oddity, a new studio album by John Clark and Harry Waters.
In the words of John Clark "In the midst of this pandemic along with some of my own personal battles – a dark psych folk rock concept album was budding.After working with Harry on a separate project I knew he would be a perfect fit. Co-writing and collaborating from our own studios in isolation "Sea Oddity" began to take wings."
The album has a dark mood, with psychedelic folk influences ranging from the unmistakable sounds of the late 60s and early 70s to the forward-thinking edge of the contemporary alt-folk scene. The record is also a concept album of sorts, dealing with the idea of an alien invasion! The album's artwork created by Larry Carlson and Clayton Popa) depicts a countryside scene with a rider on a horse holding a falcon. Both the characters have giant armored one-eyed heads, while a fleet of UFOs is swarming a stormy sky with a psychedelic motif in the background. The eerie yet artful image suits the music's mood to perfection, highlighting the mercurial compositional quirks of this release.

John and Harry  are credited as songwriters on every track, with the former playing guitars and singing and the latter bringing some stunning keyboard/piano arrangements to the music. In addition to that, John's 8-year old daughter, Cali Moon, makes a very special appearance, singing vocals on "All These Stars," one of the highlights on the album.
The record was produced by Freddy Para, who also appears on most of the tracks as a guest musician. In addition to that, the release features session work from Eric Slick, Erik Ferguson, and Johnnie David (in addition to Cali Moon Clark and Nick Stanford)
In the end there is a lot of love hidden in this dark sad psych folk rock album. "Sea Oddity" will be available for streaming on all platfroms globally from Jan 21st 2022 and physical copies along with other merchandise can be found on both John and Harry's websites and respective Bandcamp pages.
https://mcnallywaters.bandcamp.com/ and https://www.harrywaters.com/