Estate Of Syd Barrett Re-launch Official Website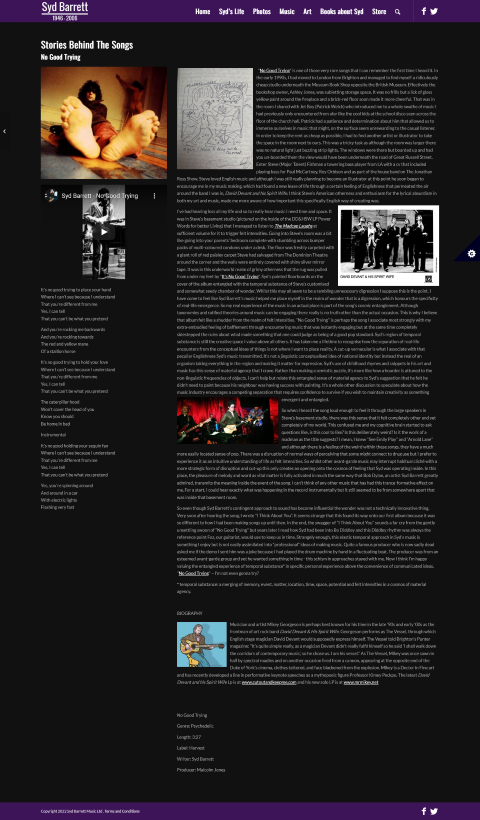 Syd Barrett's nephew, Ian Barrett, recently took to his social media platform to announce that he has given Syd's official website a brand new, fresh look.
In a statement posted earlier today, –  " We are delighted to tell you that we have done some work on the official Syd Barrett website." It is now easier to use, has a few more features, and should work better on mobile.
To complement the relaunch, we have commissioned a new "Story Behind The Song". This is an occasional feature where a fan of Syd writes a personal essay on a favourite song of his or hers and tells us what his music means to them.
This time we look at "No Good Trying," The story is written by Mikey Vessel Georgeson, frontman of cult indie band 'David Devant And His Spirit Wife. As well as being a successful musician, he is also a visual artist and lecturer.
We hope you enjoy this essay, and while you are there, take the time to listen to the song itself.
When you are finished, please hang around for a while and check out the rest of the website. "