AFG EXCLUSIVE !!! Interview With Pink Floyd's Backing Vocalist Durga McBroom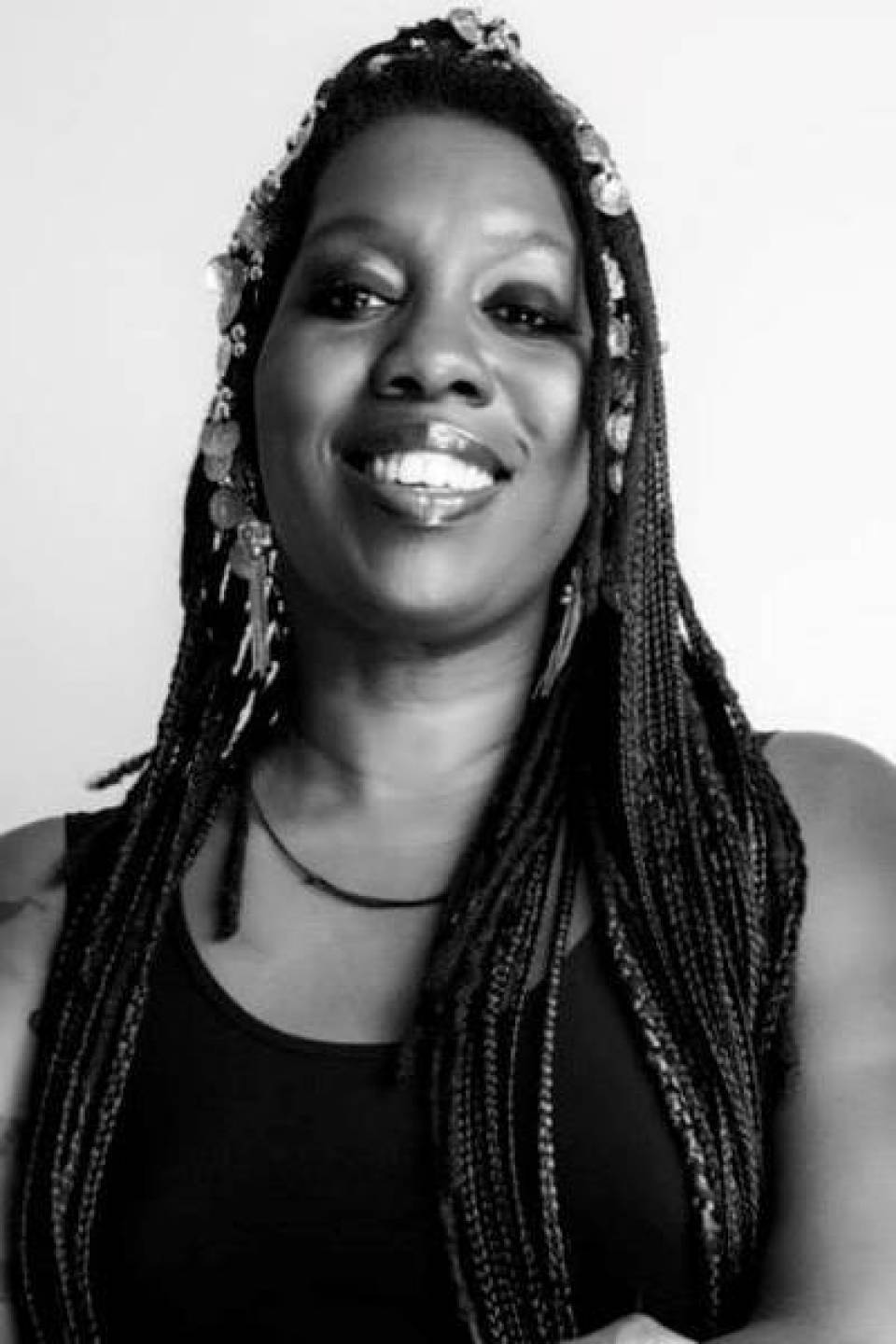 As the title suggests we have managed to secure an exclusive interview by email with Durga McBroom
For those not familiar with her work, Durga McBroom has worked with Pink Floyd as a backing vocalist consistently on all of their shows since the 1987 "A Momentary Lapse of Reason" Tour up to the final concert of "The Division Bell" in 1994.
In 1989, She formed the band Blue Pearl and had several hit songs including "Naked in the Rain" and "Alive" which featured guest appearances by David Gilmour and Rick Wright.
In 2014 she came back together with Pink Floyd to record on their last album "The Endless River" which sold over 2.5 million copies worldwide.
---
AFG : Hi Durga, First of all i want to thank you for making some time in your busy schedule for us it really is appreciated.
At what age did you start getting into music and when was the first moment you realized you wanted to be a singer?
DM: I actually was an actress first. I knew I enjoyed performing by about the age of 8. I played guitar in a school performance even though I had the stomach flu. I refused to miss it (I even vomited in a trash can before the show, went on, played my part perfectly, then went home). Then I was asked to play Alice in a film production of Alice In Wonderland. I loved it. Singing came later. In fact, Pink Floyd was my first tour.
AFG : Were there any artists growing up that you aspired to be like?
DM: I idolized Joni Mitchell. And I still try to write like her. I also loved Barbara Streisand as a singer. And Chaka Khan also Prince, Elvis Costello and Sting were huge songwriting influences.
AFG: Can you remember your first time infront of an audience ?
DM: Singing at school. We had a very artistic school. Every Friday we would have a "sing", and I enjoyed it very much.
AFG: Were you a fan of Pink Floyd growing up and what are your views on the musical directions of the band from Syd, Roger, David?
DM : Yes, I loved Dark Side Of The Moon. Syd was psychedelic, Roger was emotional, David more cerebral. But the musical influences of Richard and Nick can't be forgotten as well. Richard in particular helped to shape the signature sound of the band.
AFG : You have worked with a lot of great artists over the years, what are some of your career highlights?
DM : Pink Floyd of course, also doing backing vocals for Brian Wilson of The Beach Boys, Carole King, Michael Bolton, the band James, Billy Idol (we even sang a duet on "Mother Dawn", a song I co-wrote). Boy George sang on my single, then I sang on the most recent Culture Club album. And I am singing on the upcoming English Beat album. I'm very lucky.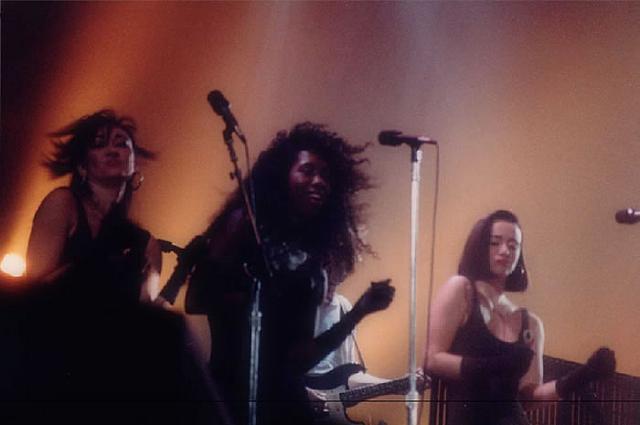 AFG: In 1987 you became a permanent part of the touring band for Pink Floyd can you tell us how that came about?
DM: I was in New York doing backing vocals on my sister Lorelei's album for Capitol Records, being produced by Nile Rogers. The Momentary Lapse Of Reason tour had started. David wanted to shoot some live footage, and they only had two singers. David wanted to "add some color" as he said. The man who ran the production company knew my sister. He recommended her, she recommended me and a friend of ours, and after hearing our recordings they flew us down and shot the videos. Since they needed someone to sing bottom, they subsequently asked me to join the tour.
AFG: With the band coming out with a new album and touring the world for the first time without Roger, Being on stage did you ever feel like the audience were judging the band for carrying on ?
DM: No, I was having too much fun. And the audiences were wildly receptive.
AFG : There were a lot of rumors going around on the internet which stated that Pink Floyd had rehearsed Sheep for the 1987 Momentary Lapse of Reason Tour, We know that echoes was played on one or two of the concerts but was anything else ever rehearsed that never made the cut?
DM: I joined after the primary rehearsals, so I don't really know what may have been rehearsed and scrapped.
Pink Floyd Live " The Great Gig in The Sky "
(Video Above Of Durga Singing The Great Gig In The Sky From 1994 Pulse Tour)
AFG: When singing The Great Gig In The Sky do you have a place you think of mentally, one can imagine that there is a sense of pressure to be faithful to the record.
DM: We started out learning it note for note. Then as we became more comfortable with it we made it our own a bit. But I am definitely cognizant of being respectful of the original. However, at this point I think I've sung it more than anyone.

Blue Pearl (Durga McBroom-Hudson&Martin Glover) with David Gilmour & Rick Wright - Alive
(Video Above Of Blue Pearl's 1990 Single "Alive" Featuring David Gilmour & Rick Wright)
AFG: In 1990 between tours with Pink Floyd you formed Blue Pearl with British musician Youth (Martin Glover) and went on to release a fantastic debut album Naked, One of the tracks titled Alive and featured a guest appearance from Rick Wright and David Gilmour, Was it different working with them on your own music rather than with Pink Floyd.
DM: Of course! I was THEIR boss for a change! Richard was particularly excited to be playing on "a pop record". I love their addition to the song (which was co-written by Guy Pratt). Storm Thorgerson directed the video.
AFG: Do you have any plans to reunite with Youth to make another Blue Pearl record ?
DM: We've been working on a new Blue Pearl album for the last couple of years. We just have limited time to record because I'm not in London often.
AFG: Since the end of Touring with Pink Floyd and David Gilmour on his 2001 stripped down acoustic shows you have done various performances with The Australian Pink Floyd & The End, and recently reuniting with Scott Page & Gary Wallis for the first time in nearly 20 years, How does it feel to be performing the songs 20 years on ?
DM: I perform this music all over the world with many, many bands, and have done so regularly for the last 8 years. Starting to perform with the old band members is like having a family reunion. I have upcoming shows with Gary Wallis, Claudia Fontaine, and my sister Lorelei. Expect even more, with even more of us, in 2018!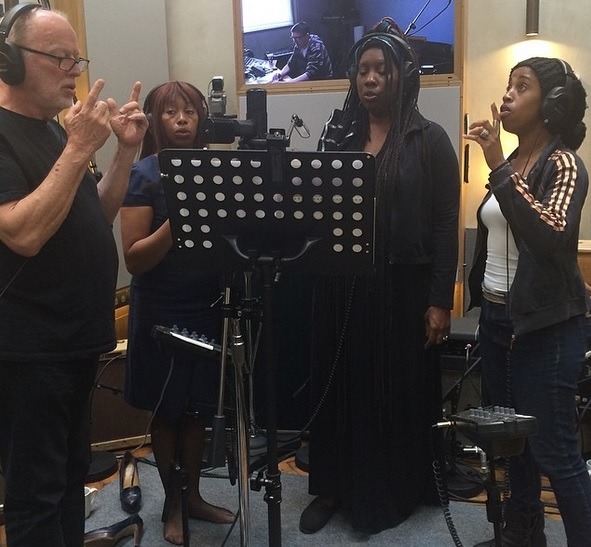 AFG: You featured on the last Pink Floyd record released in 2014 called The Endless River which was based on left over material from the 1994 Division Bell album as a tribute to the late Rick Wright, How did it feel to be back working with David after 14 years, Did you feel like this time was definitely going to be the end ?
DM: Yes. There is no Pink Floyd without Richard. But I do dream of singing with David, Nick and Roger someday.
From all of us here at A Fleeting Glimpse i want to once again thank you dearly for taking the time out of your busy schedule to answer these questions for us and look forward to hearing about your upcoming shows.