A Fleeting Glimpse : Tour Book Feedback Including Comments From Durga Mcbroom & Ginger Gilmour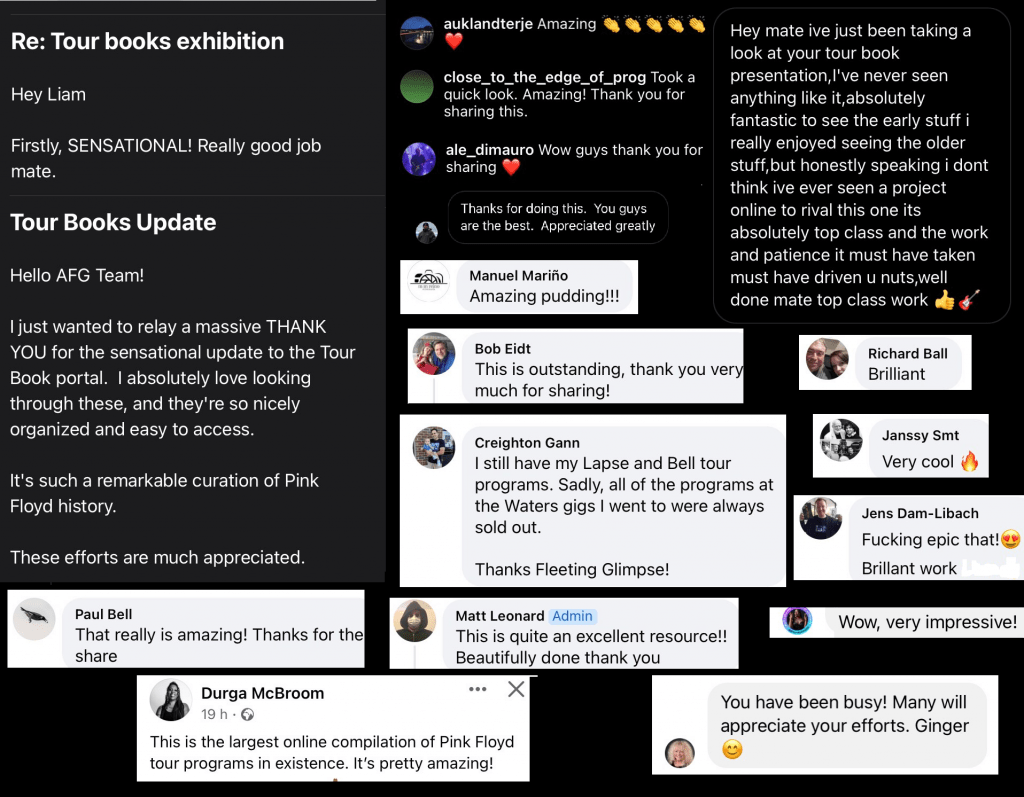 Left is a selection of comments from both our Facebook and Instagram accounts as well as a few emails that have been sent in, very generously Durga Mcbroom and Ginger Gilmour have both written to us with words of encouragement.
It has been incredibly moving to see everyone is being so positive and we can't wait to share what else we have planned for the future.
This will be our last post to support this exhibit and normal service will commence from Wednesday 29th September.
Thanks for all your support.
AFG Team