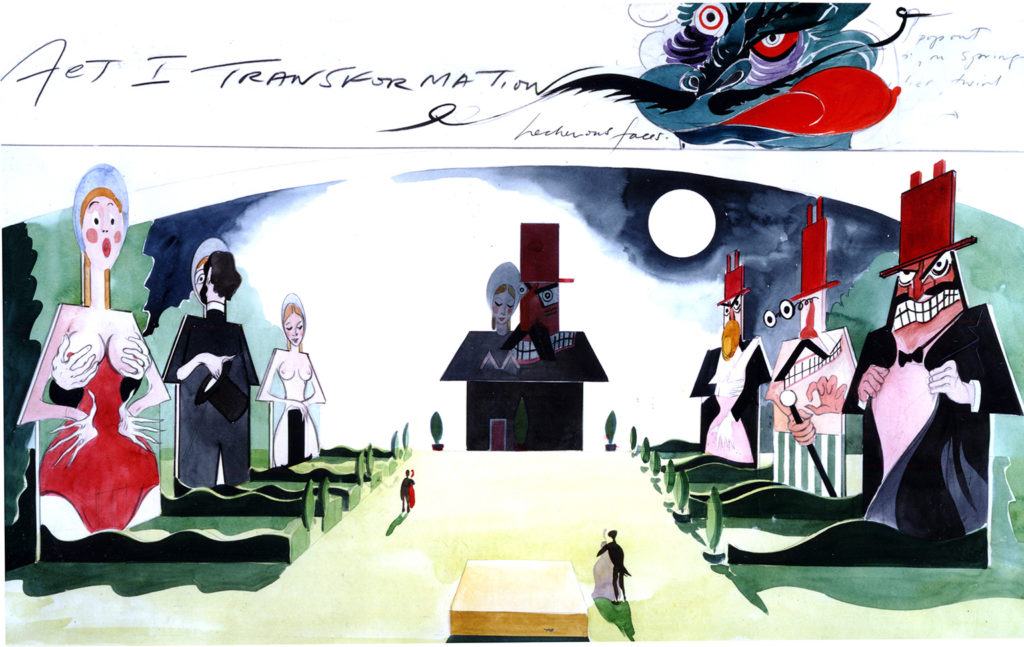 You're likely to recognise the satirical cartoons of Gerald Scarfe from his work with Pink Floyd, but you might be surprised to discover his lesser-known production designs for the stage and screen.
Having enjoyed a long career as a political cartoonist, starting out in the pages of Punch and Private Eye and then embarking on a 40-year relationship with the Sunday Times, Scarfe has also devised sets, concepts and characters across film, opera, ballet and theatre.
London's House of Illustration offers a rare opportunity to explore Scarfe's extensive work in these areas, presenting storyboards, costumes and props from a range of projects including Disney's Hercules and Pink Floyd's The Wall (for which Scarfe designed the animation sequences).
The artist's typically acerbic imagination and vibrant style are evident throughout, as well as his desire to 'bring my creations to life – to bring them off the page and give them flesh and blood, movement and drama.'
The Exhibition is currently running until the 21st January 2018 at London's House of Illustration, 2 Granary Square, King's Cross London N1C 4BH,
Tickets are very reasonably priced ranging from £5 – £8.25 and are available to buy online direct by clicking here