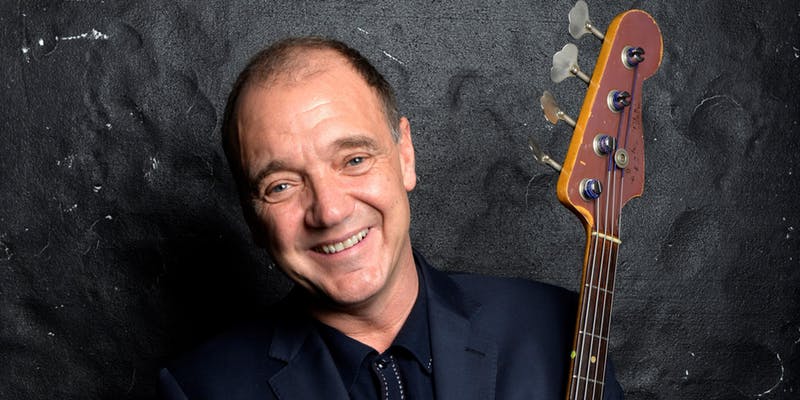 Guy Pratt has been a crucial member of the rhythm section of megastars such as Pink Floyd, David Gilmour, Robert Palmer, Roxy Music, Bryan Ferry, Jimmy Page, David Coverdale, Womack & Womack, and The Smiths.
And when he's not been parading his talents live on the stages of every stadium, concert hall and festival around the world, he has been a favourite studio bassist and accompanying singer for the biggest recording artists including Switzerland's Florian Ast, Madonna, Michael Jackson, Iggy Pop,The Pretenders, Echo and The Bunnymen and McFly.
His one man show is all about life at the pointy end of the music business; Guy regales audiences with stories from behind the scenes. His self-deprecating wit is irresistible and his rip-roaring anecdotes are brilliant and outrageous.
This is an evening which is both funny and frank with enough insider's references to satisfy even aficionados – and he'll be bringing his beloved vintage Fender bass to demonstrate his craft.
The show is taking place on Wednesday 17th October 2018, 8.00 pm at The Lantern, 13 – 15 Alexandra St, Halifax, West Yorkshire HX1 1BS
Tickets are now on sale now for the event, Which is priced at the very reasonable rate of £15 plus £1.50 booking fee.
You can purchase your tickets online for this performance by clicking here.