Roger Waters to perform Wish You Were Here live in front of UK Home Office (Mon 2nd Sep)
Roger Waters has announced via Twitter that he will be performing Wish You Were Here in front of the UK Home Office. The performance will take place on Monday the 2nd of September at 6pm London time.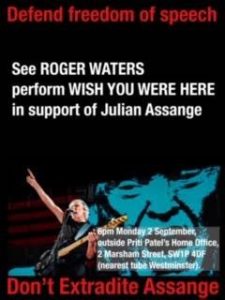 Waters has previously shown his support for Assange in various interviews and tweets.