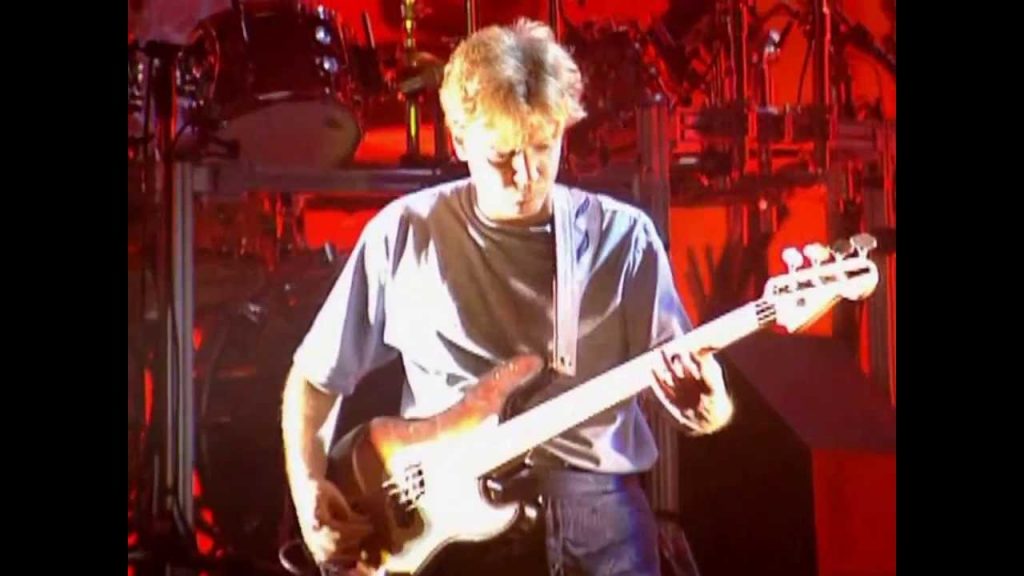 An advert has recently appeared online via the popular musical instrument selling website Reverb, In which it claims to be a bass owned by none other than Guy Pratt during the 1994 Pink Floyd Pulse Tour.
In 1994 Guy once again went on tour with Pink Floyd during there 1994 Pulse tour to celebrate the release of the studio album The Division Bell.
During these shows Guy used various bass guitars including models from Status and Fender.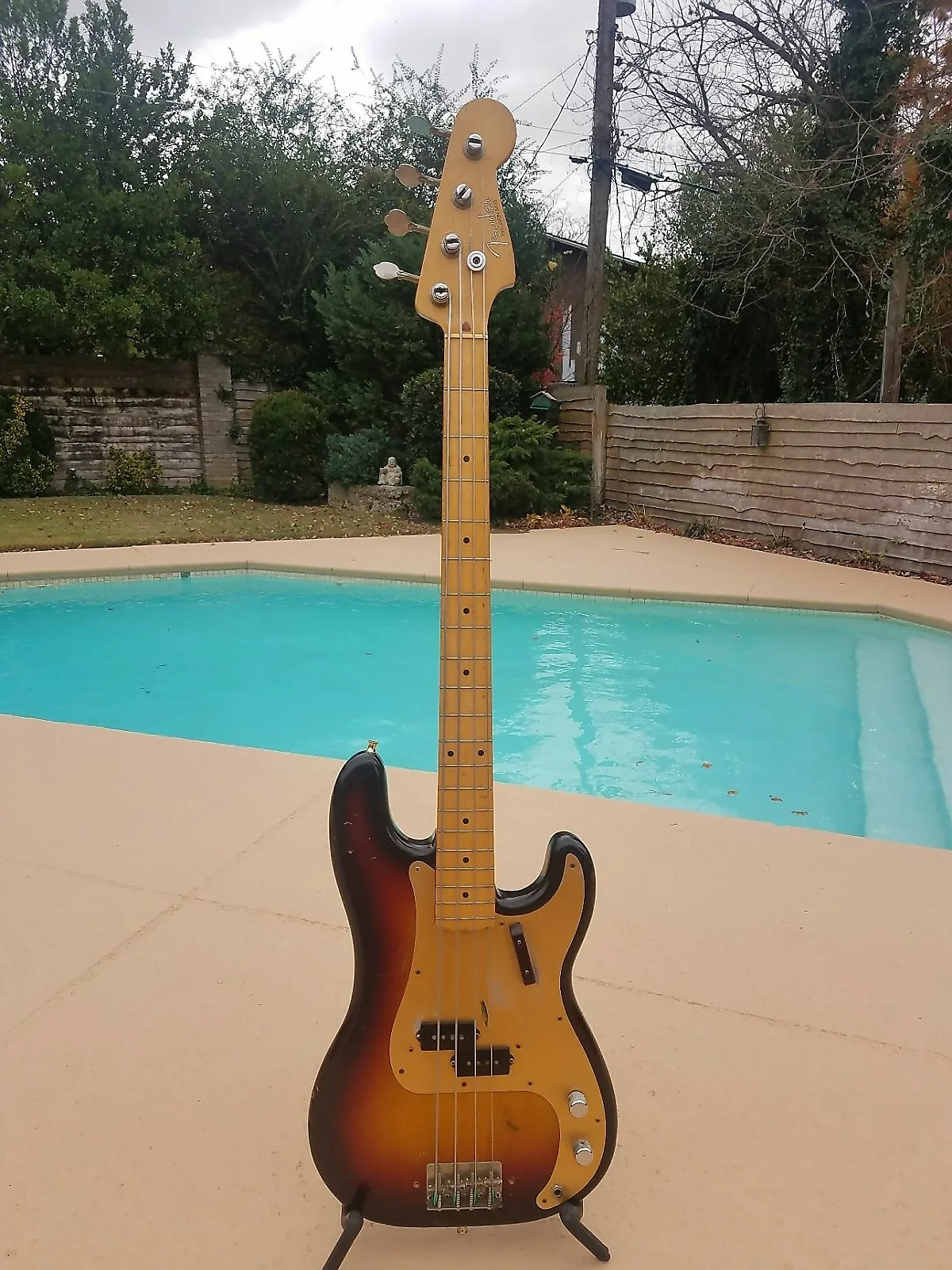 One of the instruments in question advertised is a 1958 Fender Precision Bass, Which has been put up for sale for the first time since Guy originally sold it. Although instruments from the fifties are held in very high caliber due to the build quality and production techniques of the era. This bass was subsequently modified during the time spent with Mr. Pratt, but all of the original parts and case are included.
The advert states " This magnificent instrument was owned by Guy Pratt who played it alongside David Gilmour on the 1994 Pink Floyd Pulse tour. " The letter of authenticity, that is included with purchase, reads as follows:
" This is to confirm that this Precision is the bass used on the 1994 Pink Floyd tour including all live performances of Dark Side of the Moon and is featured (and pictured) on the subsequent live album Pulse.
Signed Guy Pratt "
The bass has obvious road wear and natural aging but is listed as excellent condition due to how well this beauty has been kept through out its life, It can be yours for the price of £14,000 GBP
We actually got in touch with Guy to get some clarification on how truthful this article is "Yes it is, although they've got it wrong it's actually a 59.. I can't remember who I sold it to, it was a long time ago."
You can find further information and purchase options by Clicking Here.