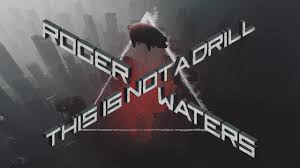 Ian Ritchie producer of Roger Waters Radio K.A.O.S album and long-serving saxophone player in his touring band 2006 – 2016 minus The Wall tour has just announced that he is stepping down from Roger's upcoming This Is Not A Drill Tour.
In a statement released on his official website blog 23/06/22 that following was said
"Thursday, 23rd June 2022 : London : Hello all. This will be my last post on this TINAD tour blog. The reason is as follows. I have had a physical problem for some years that has made controlling the saxophone more challenging than on the Dark Side tour. I was able to keep it in check during Us+Them. Unfortunately, the problem flared up during rehearsals this time and I was unable to perform to my, or Roger's satisfaction. Consequently, we mutually agreed that I should step down and pass the saxophone chair over to another player. It is with sadness I make this final blog entry. My best wishes go to Roger, his great band and wonderful crew. The TINAD tour is going to be amazing and I urge you all to see it. "
From all of us at A Fleeting Glimpse we hope that Ian makes a speedy recovery and send our best wishes.