Nick Mason : Saucerful Of Secrets – Live At The Roundhouse To Be Shown On Sky Arts Saturday 11th November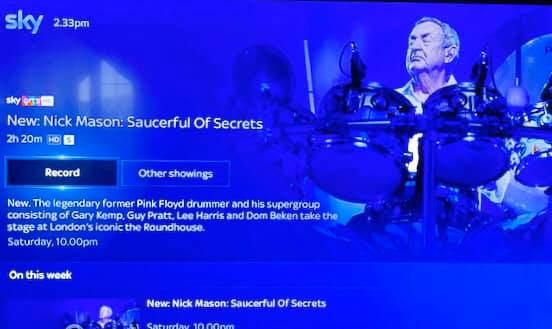 Set The Controls for Record!
The perfect opportunity to have a look (and save some money). If you have access to Sky Arts then our film "Live At The Roundhouse" is on next Saturday 21st November at 10pm.
The full version is being screened which includes all of the band talking about the project amongst some fantastic songs that the band LOVE (and miss) playing together.