Long Time Pink Floyd Collaborator Jon Carin & Engineer Andy Jackson Feature In A History and Anatomy of 'Yet Another Movie'
The enigmatic sound of Yet Another Movie may only be rivaled by the story of its inception: its vast drum sound, haunting melody, and immersion in abstract reverie set it apart from all other songs on A Momentary Lapse of Reason. It is also the inspiration for one of Pink Floyd's most iconic album covers…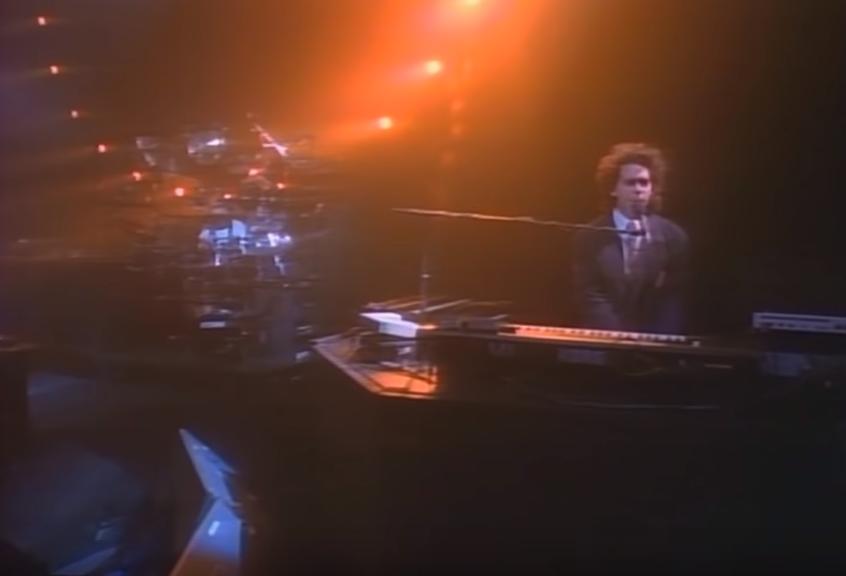 The period between Pink Floyd's The Final Cut and A Momentary Lapse of Reason is a minefield in the band's history: before this intermission, the band had managed a relative amount of anonymity despite its enormous sales, the popularity of its music, and widening internal strife. When Roger Waters and the rest of the band split following The Final Cut, things changed: there was a very public debate about the future of Pink Floyd and each of its members.
As these conflicts were being adjudicated, David Gilmour worked with several musicians on material for a potential third solo album (following 1978's eponymous debut and 1984's About Face). But a third Gilmour solo album would only materialize many years later, in 2006 (On an Island). The material Gilmour was working on immediately after Waters' departure from the band would eventually be released as the first volume in an entirely new era of Pink Floyd. One of the tracks that surfaced in that window of time was Yet Another Movie.
Released as the sixth song on A Momentary Lapse of Reason, Yet Another Movie was featured on every set of the album's promotional tour and was last performed live at Stade Vélodrome (now Orange Vélodrome), in Marseille, France, on the evening of Tuesday, July 18, 1989. Since that evening, it has not resurfaced on any Pink Floyd or solo Pink Floyd member performance.
Yet Another Movie may have ultimately been canonized as a 'deep track' in Pink Floyd's catalog but it has induced curiosity over the years: although Learning to Fly, On the Turning Away, and Sorrow became landmark tracks on the A Momentary Lapse of Reason album, Yet Another Movie has accumulated a fairly wide throng of fans. When one of the social media advertisements for The Later Years box set featured the bonus live video for Yet Another Movie the positive response underscored the song's neglected appeal.
The song also inspired one of Pink Floyd's most iconic album covers. The late Storm Thorgerson's concept for the A Momentary Lapse of Reason cover design was engendered by it. In his book, Mind Over Matter: The Art of Pink Floyd, the artist explained: "The idea for the beds comes from two sources. The first was a lyric line from Yet Another Movie which read 'A vision of an empty bed.'" Thorgerson, who died in 2013 at the age of 69, also described the second source: "David had drawn a picture for this which I liked, but not madly, so I rearranged the words to become 'a vision of empty beds' and that's it."
For those who consider Yet Another Movie one of A Momentary Lapse of Reason's most interesting tracks, there has been ample curiosity about its origins and the details that flesh the song's construction out: 33 years after its original release, research into the song suggests that its history is widely misunderstood.
To Read The Fantastic In Depth Article Which Was Written By Ed Lopez-Reyes, Head over to the Publis Enigma Website By Clicking Here