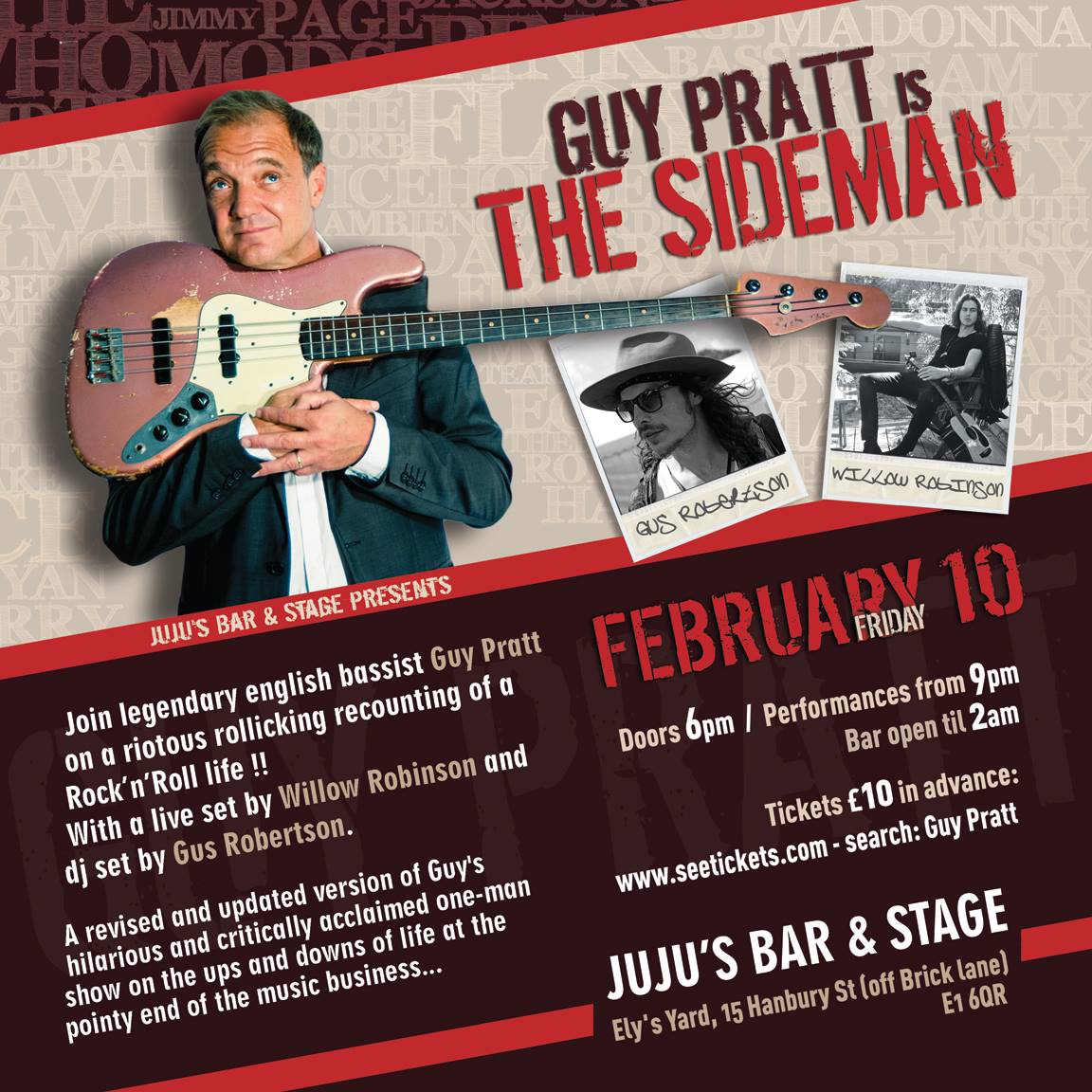 Following his performance of the show on December 13th 2016 in Dubai, "Guy Pratt is The Sideman" is lined up for another unmissable performance, this time being held at Juju's Bar and Stange, London on Friday 10th February 2017
GUY PRATT IS THE SIDEMAN: a one-man show celebrating 30 years as the bass player of choice for the heavyweights of rock and pop. Guy Pratt is a Grammy award winning bassist who has played live and on record with such megastars as Pink Floyd, David Gilmour, Roxy Music, Bryan ferry, Robert Palmer, Gary Moore, Womack & Womack, Jimmy page and David Coverdale… and worked as a studio sideman for artists including Madonna, Michael Jackson, the pretenders, Kirsty MacColl and Elton John.
In his one man, Guy regales audiences with stories from behind behind the scenes. His self-deprecating wit is irrestible and so are his rip-roaring anecdotes. You'll laugh, you'll cry. If you're a musician, you'll probably sue…
"Bass players are ten a penny, but a good wit is hard to find, so we hired him"
– David Gilmour
The event starts at 9pm and Tickets are available at a bargain of £12 (plus fees) from Seetickets.com.