Gilmourish New Site Launches 13th March 2023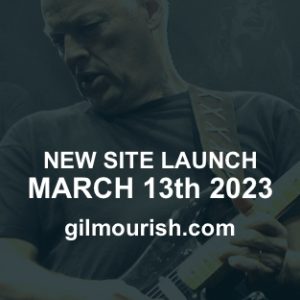 All of you budding musicians who are following in the footsteps of David Gilmour will be happy to know that Gilmourish, the number one David Gilmour Guitar Gear website, has announced that they are launching the brand new site on March 13th, 2023.
Gilmourish is the only website of its kind with a complete encyclopaedia and in-depth details of David's various studio and live setups throughout his entire career. With effects pedal and amp settings, guides on how to achieve certain sounds, and reviews and pedal suggestions for those wishing to get their favourite era of tones on a budget.
All of us at AFG are very excited to see what's in store.