Gary Kemp announces solo album "INSOLO" out on June 18th 2021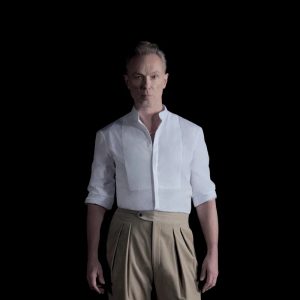 Gary Kemp, former Spandau Ballet lead guitarist and current guitarist for Nick Mason's Saucerful of Secrets, has announced his second solo album.
INSOLO will release on June 18th 2021 on Columbia Records in CD, Vinyl and Digital formats.
The album features 11 tracks and Pink Floyd alumni such as Guy Pratt (bass), Lee Harris (lap steel) and Theo Travis (saxophone).
In Solo (6:23)
A Rumour of You (5:36)
Waiting for the Band (5:28)
Ahead of the Game (3:53)
I Remember You (3:47)
Too Much (4:15)
The Fastest Man In the World (4:29)
I am the Past (4:36)
The Feet of Mercury (3:32)
The Haunted (6:02)
Our Light (4:06)
You can pre-order the album HERE, and enjoy the first single from the album below:
Gary Kemp - Ahead of the Game (Official Video)