Fingal's Cave Podcast Episode #2 featuring Lee Harris
Fingal's Cave is a podcast for all true Pink Floyd fans. Follow them in search of the best recordings and experience the exciting stories of tapers, traders and researchers.
---
In this episode, Nils Zehnpfennig meets Lee Harris, co-founder and guitarist with supergroup, Nick Mason's Saucerful of Secrets. Lee recalls being a fan of Pink Floyd from an early age, trips to Kensington and Camden markets in London to buy bootlegs and his memories of Floyd Xmas Mix '93. Other highlights of the hour include, the story of how the Saucers were formed, Roger Waters' performance in New York when he joined the band for Set the Controls for the Heart of the Sun, and Lee's experience of the famous concert in Luxembourg 2018.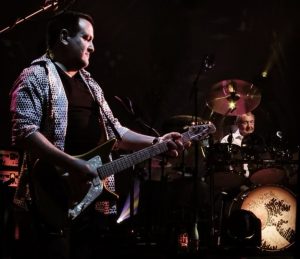 Photo by Frank Donnelly