David Gilmour to release first new single in five years (Yes, I Have Ghosts) with Polly Samson audiobook release
David Gilmour has announced that he will be releasing his first new song in five years via the release of Polly Samson's new audiobook, A Theatre for Dreamers.
I'm amazed if a collaborative words and music audiobook hasn't been done before but am thrilled with how this has worked out. Sad for the actor who had to pull out but Polly Samson's narration surprised us all and it's been a great project for me during lockdown to also add some instrumental passages between chapters and to record the A Theatre for Dreamers inspired song, Yes, I Have Ghosts, with the help of our daughter, Romany.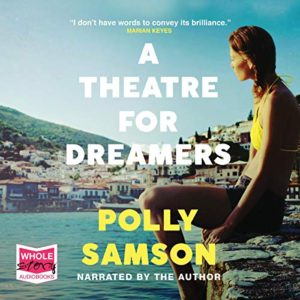 To listen to Yes, I Have Ghosts, as well as the above mentioned instrumental tracks, you'll need to pick up the A Theatre for Dreamers audiobook on June 25th.
The single will get a wider release a week later on July 2nd. Be sure to check back in with AFG to listen along and discuss with fellow Floyd fans on our community forum.
Enjoy, and remember to stay safe!