David Gilmour : Guitar World Tease New David Gilmour Edition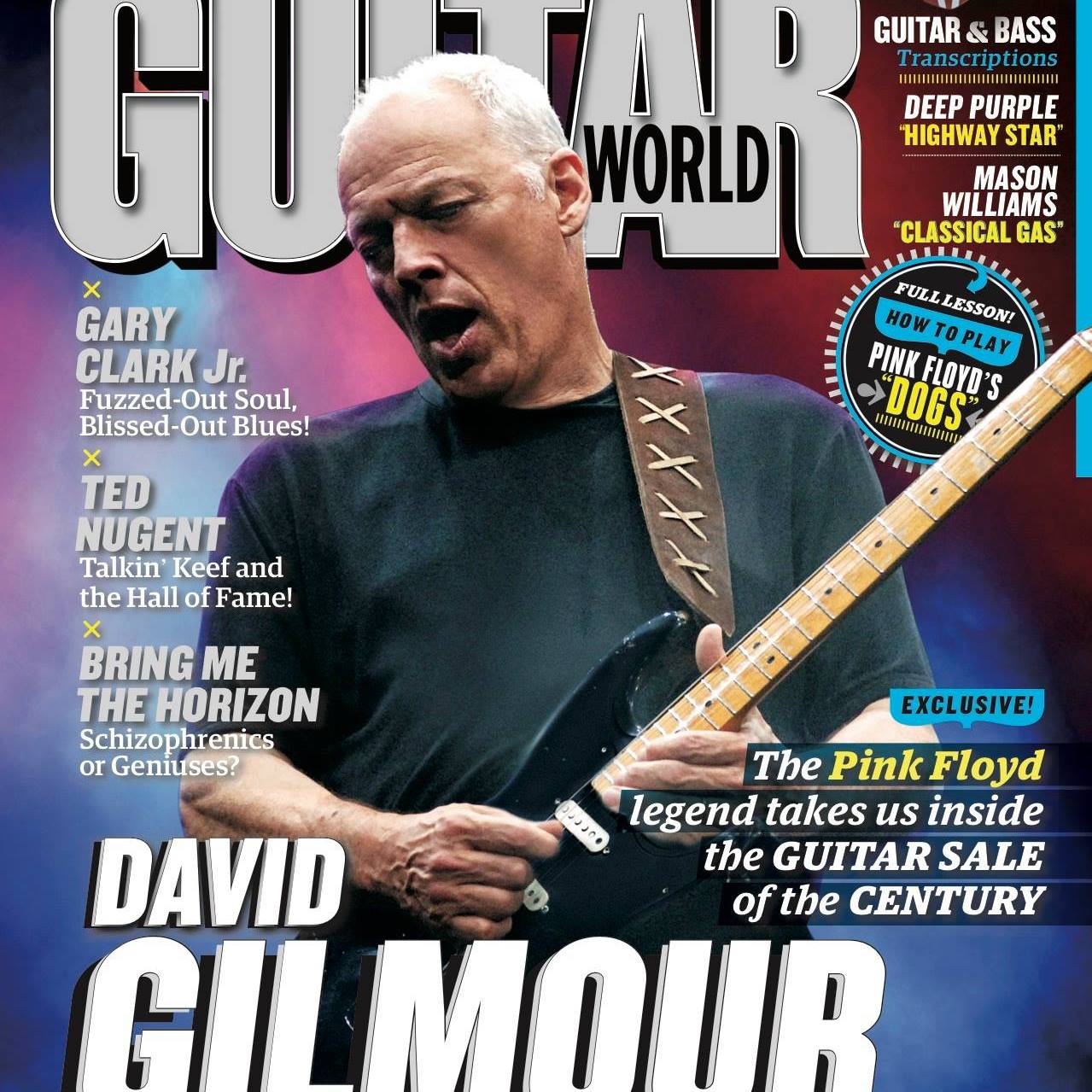 Guitar world have recently released a picture of their next issue which is due to hit shelves towards the end of this month in all major UK retailers.
This new edition will discuss in lengths Davids Guitar Collection ahead of the upcoming Auction at Christies in June of this year. Further to this edition will be an in depth look into Davids use of phrasing and bends on the song Dogs from the 1977 Animals Album.
We will give you more information as it becomes available