AFG : Sending Support To Andy Fairweather Low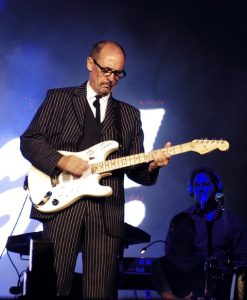 Our dear friend Andy Fairweather Low (long-serving Roger Waters collaborator, 1985–2006) has recently announced the cancellation of all remaining live shows up until September 2023 with immediate effect.
Andy was told in October that his wife was suffering from a terminal illness and would require 24-hour care.
We are extremely saddened to hear of this terrible news and want to take this moment to express our deepest gratitude and make a personal note to send him our love and support in this very hard time.
A statement posted on the Andy Fairweather Low & The Low Riders Facebook page reads: "It is with deep regret that we announce that, with immediate effect, the remaining dates on the Andy Fairweather Low & The Low Riders tour have been cancelled. Andy now must be home to give full-time, 24/7 care to his wife, who is battling a terminal illness. There will not be any further announcements until, in due course, plans for 2023 become clear."