A Fleeting Glimpse Announce 'Iggy The Eskimo' Exhibit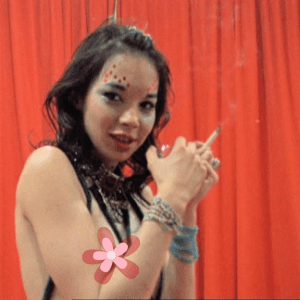 A Fleeting Glimpse is proud to announce the Iggy the Eskimo exhibit.
In collaboration with The Holly Church of Iggy The Inuit social media page, we have set up a brand new exhibit highlighting the cult status of Iggy the Eskimo.
Iggy was one of Syd Barrett's girlfriends in 1969.  Whom is most famous for being the model for the Syd Barrett album "The Madcap Laughs'. It was rumored that Iggy the Eskimo, was part Inuit. With that statement in mind, and the fact that she used to be a (former) girlfriend of movie maker Anthony Stern, that was about all that was publicly known.
In the early 1970s, she simply disappeared from Syd's life and the public eye without a trace, only to later reappear in the public eye after 40 years out of the limelight.
Having taken to social media again and interacting with fans all over the world, she firmly reacquainted herself with her cult status and continued to engage with her following until her saddened death in 2017.
In this brand new exhibit, you can read the back story of who actually took the photographs used for Syd's Madcap Laughs album, discover more about her relationship with Eric Clapton, and hear the story of when she thought Syd Barrett was cheating on her, which subsequently turned out to be him visiting David Gilmour.