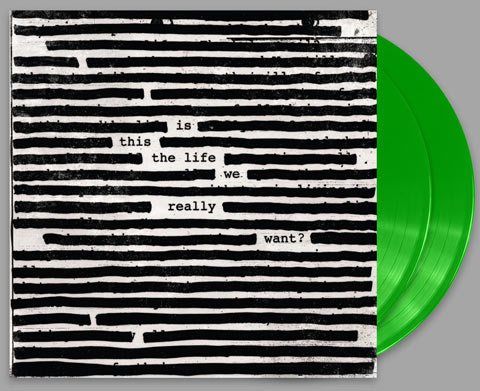 To mark Roger Waters' Us and Them Tour, Sony are issuing a special numbered and limited green vinyl edition of Is This The Life We Really Want? – one of SDE's favourite album of 2017.

The album is a solo career high for this writer and it sounds particularly good on vinyl, it has to be said. Not only is this a limited edition (no word on numbers) but it's actually rather cheap for a double at around £21 at the moment.
Whether you go for this green limited edition or not, We urge you to get into this album one way or another – it's a very rewarding listen. This new green vinyl pressing is released on 6 July 2018.
The vinyl is available via Amazon for pre-order Please use our links below and search "Is This The Life We Really Want? [COLOURED VINYL]"
---
As a convenience to you we are providing these Amazon Links  USA | UK | CANADA We are a participant in the Amazon Services LLC Associates Program, an affiliate advertising program designed to provide a means for us to earn fees by linking to Amazon.com and affiliated sites.