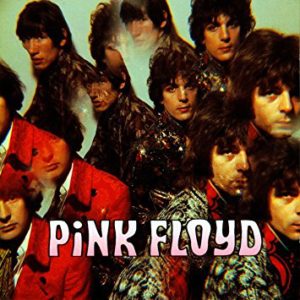 On Monday 18th September Nick Mason and Aubrey Powell joined Johnnie Walker to talk about the 50th Aniversary of the 1967 Debut Pink Floyd album The Piper At The Gates Of Dawn
In the first of a special series of Johnnie Walker's Long Players, to celebrate Radio 2's 50th Birthday, we feature a key album and the singles that surrounded it in 1967.
It's an innovative, exciting and acclaimed debut from one of the greatest bands in the world. This was the start of a road which took them to sales of more than 200 million (and still counting today) across the world.
The friends, who came together just across the road from BBC Broadcasting House at the Regent Street Poly, took full advantage of the thriving Underground movement and experimental clubs like UFO in 1967 to demonstrate the unique lyrics, astounding music, ground breaking special effects, breath taking sound experimentation, visual imagery and social commentary which was both ahead of its time in the sixties and still unparalleled in huge arenas, playing to millions, decades later.
Taking its title from the seventh chapter of Kenneth Grahame's The Wind in the Willows, the long player is Pink Floyd's Piper at the Gates of Dawn.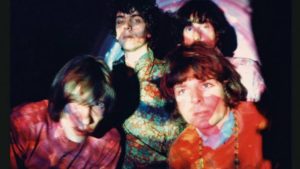 Johnnie was joined by former architecture student and founding drummer with the band – Nick Mason and his friend Aubrey 'Po' Powell, who grew up in Cambridge with the original band's sensitive genius and founding song writer, the late Syd Barrett and David Gilmour (who joined in 1968) and is artistic director of the band, co-founder of Hipgnosis (who designed most of their album sleeves and photography) and curator 'Their Mortal Remains', which chronicles Pink Floyd's entire history at London's V&A Museum.
The show is 57 minutes long and is available to listen back to online via the BBC website by clicking here