Nick Mason : Return To Battersea Power Station
Pink Floyd drummer and founder member Nick Mason made a rare public appearance when he returned to Battersea Power Station last night.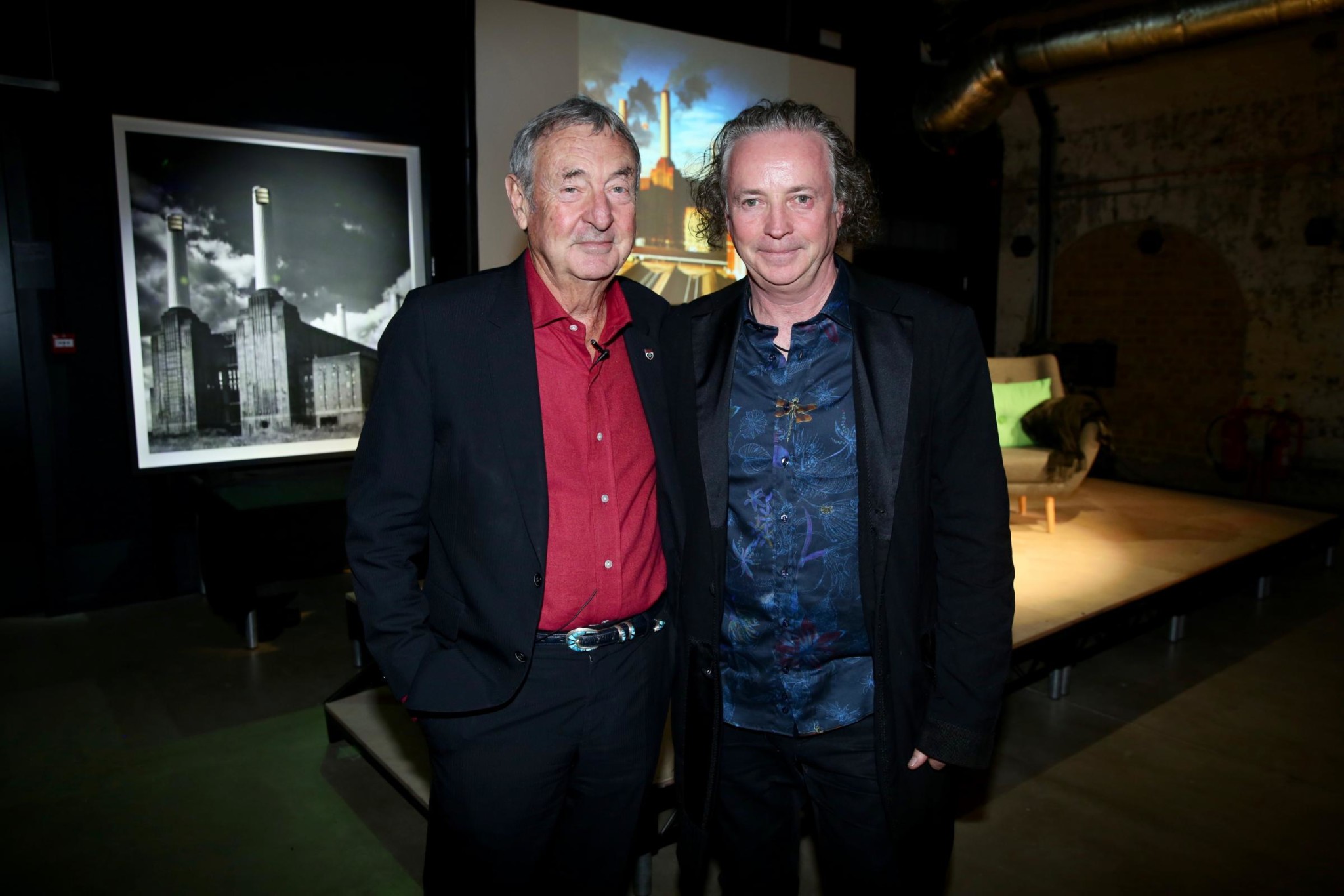 Mason came back to the scene of the band's 'Animals' album that was released 40 years ago in 1977.
The event commemorated the anniversary of the band's popular album, which featured an inflatable pig, as he was joined on stage by broadcaster and journalist Penny Smith on November 7.
The 73-year-old spoke about the moment the giant inflatable object, tethered to one of the station's chimneys for the photoshoot, broke free from its moorings.
It was later spotted by airline pilots at 30,000 feet before making it back to the ground after help from police helicopters in Kent.
The musician also spoke about seeing the newly rebuilt and repainted four chimneys that have remained in the regeneration project.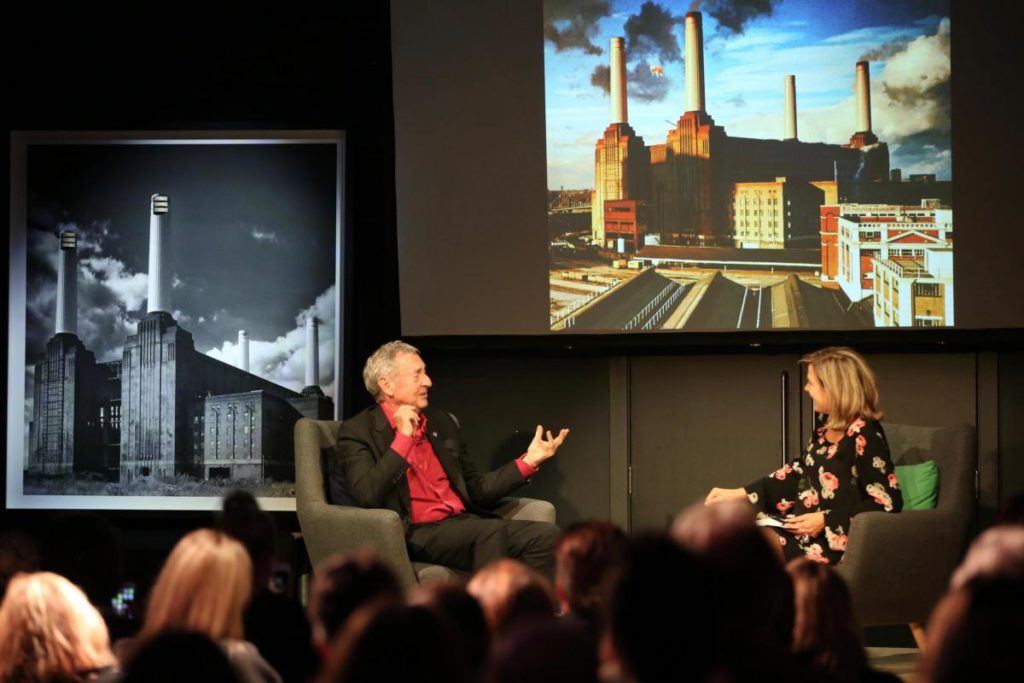 Mason said: "It was one of those moments you just can't predict. Needless to say, I'm pleased the pig made it back to earth in one piece! 'm delighted to be back at Battersea Power Station 40 years after that photoshoot and it's great to see the place coming to life with restaurants, shops and venues like this one. I'm pleased to have been a part of its history and can't wait to see what its future holds."
Mason was a guest of honour at the event held at Battersea Power Station's new multi-use arts venue that was in collaboration with the Battersea Arts Centre, The Village Hall, where a photography exhibition will be held from Friday, November 10, to Sunday, November 12.
'Visions of Battersea Power Station' is an exhibition by British photographer Adrian Houston, who has photographed figures such as the Princess of Wales, the Dalai Lama and Luciano Pavarotti.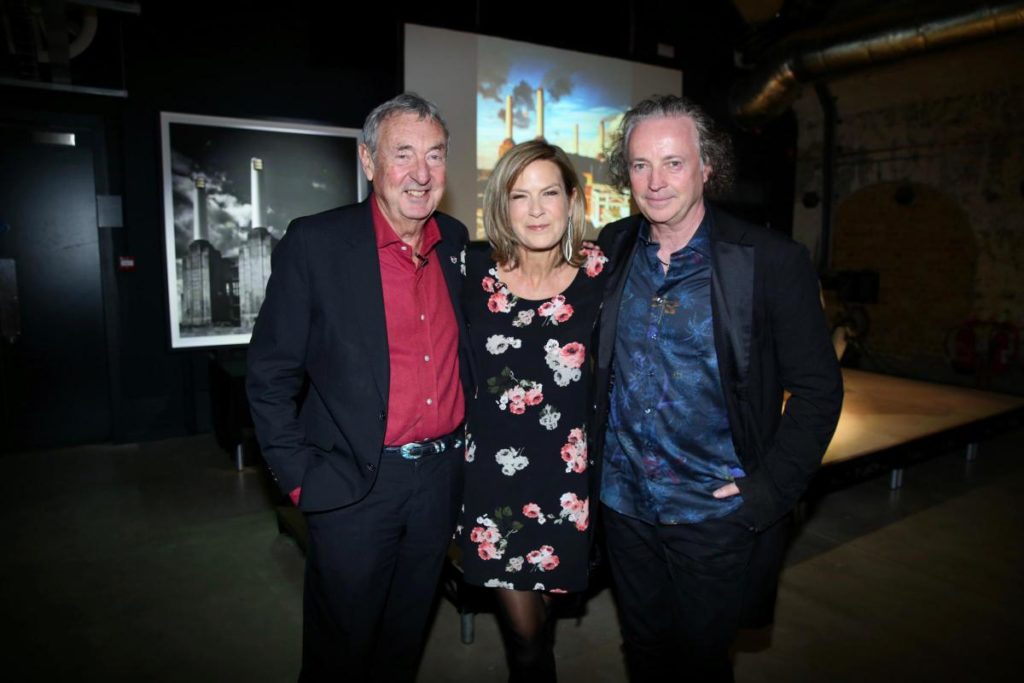 Mr Houston said: "It was back in 2000 that I was commissioned by Guy Laliberté, co-founder of Cirque du Soleil, to photograph Battersea Power Station.The resulting images have always been very special to me, with one of the very first, 'Through the Wall', selected for the Royal Academy's Summer Exhibition. To host this retrospective in the building itself, now being restored to its former glory, is very poignant. I hope this celebration of one of the nation's most iconic and beloved structures will be equally embraced by the public."
'Visions of Battersea Power Station' is open from 12 noon to 6pm on November 10 and 11, before it opens from 11am to 5pm on November 12.
It is free to attend and The Village Hall is located in Arches Lane, Circus West Village.
Rob Tincknell, chief executive of Battersea Power Station Development Company, said: "It's great to welcome Nick Mason back to Battersea Power Station. Battersea has over the years become a huge cultural icon, not only appearing on the 'Animals' album cover, but featuring in all sorts of popular culture from 'The King's Speech' to Alfred Hitchcock's 'Sabotage' in the 1930s. We hope lots of people will come down and check out the free exhibition and also visit the new restaurants and shops that have opened at Circus West Village."