Mas Marca Competition For A Trip To New York For Roger Waters Dress Rehersal Concert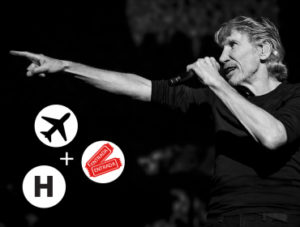 Roger Waters (Pink Floyd) , one of the icons of world rock, releases new studio album on June 2 after 25 years: " Is this the life we ​​really want? " The new album contains 12 new songs that remind you of Best of Pink Floyd.
Now with MAS 
MARCA you can get 2 tickets to see the exclusive concert on May 21 , which marks the beginning of their Us + Them tour in Meadowlands (NY) !