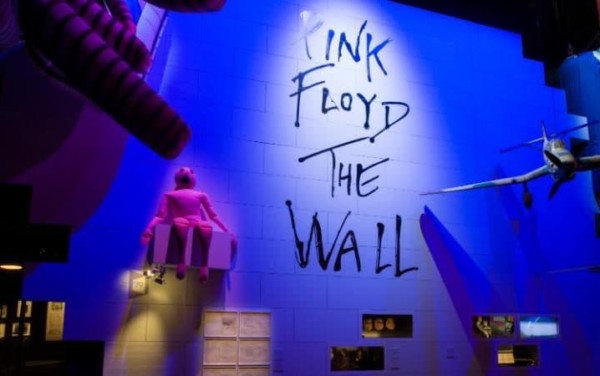 Spring 2018 the world's first Pink Floyd exhibition is taking place in Dortmund. Dortmund is the only city in the German-speaking world and the Benelux countries where the exhibition is shown. Visitors are expecting a multimedial hearing and visual journey into the Pink Floyd cosmos.

On May 13, 2017, the first Pink Floyd exhibition opens in London: "The Pink Floyd Exhibition: Their Mortal Remains". The Pink Floyd Exhibition: Her Mortal Remains. The exhibition runs from 13 May to 1 October at the Victoria and Albert Museum in London.
Edwin Jacobs, director of Dortmund U, has taken the first international retrospective of one of the world's most influential music bands to Dortmund, where she is shown on the 6th floor of Dortmund U.
The visitors are expecting a multimedial hearing and visual journey into the band's 50-year history and an exclusive insight into the Pink Floyd cosmos – the music and the instruments, the visual design of the albums and the stage design The tours and performances. In the process, the visitors follow the workings of the band and their transformation – from the psychedelic rock group in the 1960s to one of the most commercially successful bands.
The Dortmund U
The Dortmunder U is a cultural center with international appeal and the most impressive building in Dortmund. It was built in 1926/27 as the first high-rise building and beer factory of the Union Brewery. Crowned with a light pyramid, the ferry and warehouse was one of the most modern buildings at that time. Since 2010 the Dortmunder U with its unique installation is a center for art, culture and creativity. The U is one of the youngest and most innovative houses in Germany, about 70 per cent of the guests are under 50 years. Last year the Dortmund U was awarded the "European Cultural Brand of the Year".