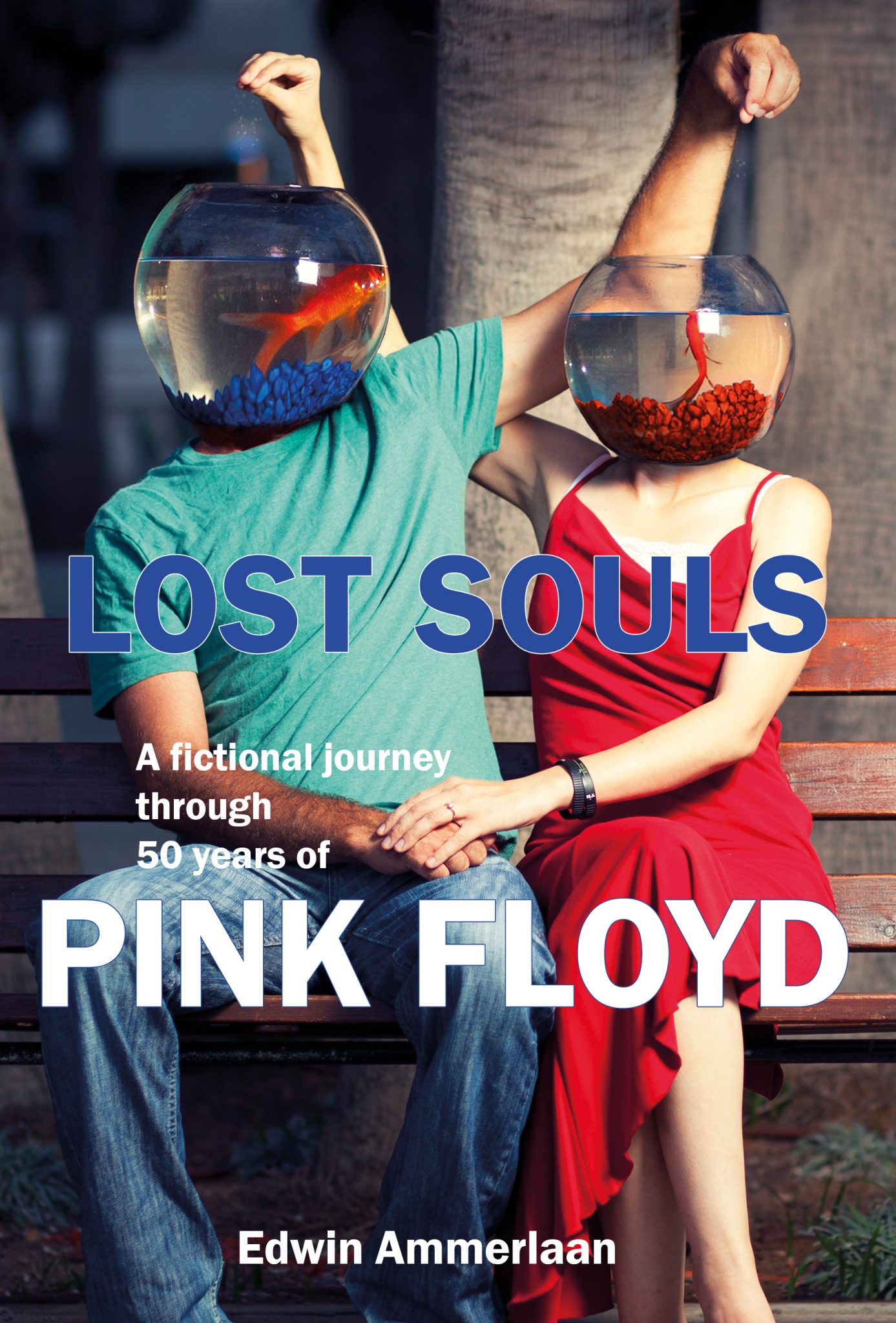 LOST SOULS, A fictional journey through 50 years of PINK FLOYD
Meet Matt, a young, inquisitive teenager who in 1967 accidentally bumps into Roger Waters and Syd Barrett on a ferry from Ibiza to Formentera. What follows is a lifelong fascination for all things Pink Floyd and, eventually, acceptance into the band's inner circle.
Travelling the globe, Matt joins Pink Floyd on tour, in the studio and even on the golf course, building a fragile bond of trust and friendship with the band along the way. Matt dreams of becoming an established music journalist but as he grows older and wiser, ends up writing a book. Or that's his intention….
By introducing an imaginary protagonist in a fictional coming-of-age story based on real life events, LOST SOULS gives the reader a more personal, intimate and unique perspective on one of the most successful bands in music history.
Edwin Ammerlaan began as a music journalist for OOR magazine in 1986. Since then he has interviewed more than 300 musicians and bands and his articles have appeared in various Dutch music publications including Revolver, Lust For Life, Aloha and iO Pages.  He is also the author of 'SAGA, The Biography' (2010). Edwin Ammerlaan lives in Amsterdam, The Netherlands.
Background information LOST SOULS:
" A few years ago, I was asked by a local publisher if I would be interested in writing a biography about Pink Floyd for Dutch readers. I've been a freelance music journalist since 1987 and have written many features about Pink Floyd in that time. I rejected it because I felt that most things about Pink Floyd had already been thoroughly documented. To add a new perspective to the Floyd history would be virtually impossible.
The offer did get me thinking though. I decided to come up with a new concept. A concept, now aiming at an international audience, which would allow me to look at Pink Floyd from a more personal, subjective perspective. I started to write a book on real-life events from the band's history but also to add some 'made-up' stories along the way. I also introduced a fictional main character, Matt, so I could (re)visit events and comment on the band's history as it unfolded. By placing the events in chronological order and having Matt present at them all, I realised my book was also becoming a kind of coming-of-age story. At this point I started to incorporate some of my own personal experiences of working and growing up in the music industry as well.
Because I now had fictional characters meeting real people, my next challenge was to make sure the dialogue between them were not too far-fetched. For that I needed to come up with quotes that were as close to the 'imaginary truth' as possible. Enter many months of research. I collected hundreds of quotes from multiple sources including interviews – some of which I'd done myself –, books, dvd's, and YouTube-clips. When it came to writing the book, I transformed many of the quotes I'd amassed into conversational exchanges that fitted the time, place and people involved. Other quotes I completely rewrote and, inevitably, some of the dialogue I just had to make up on the spot.
Even though my book is largely based on real events and interviews, the main storyline is a work of fiction: a novel written from a journalist's perspective with information accumulated through some serious research but with which I have taken huge liberties as I made it fictional (which is made clear through the book's sub-title, an explicit disclaimer and in the foreword). But above of all, it is a book written with love and passion for the music of Pink Floyd and with the deepest respect and admiration for the band members, their crew, families, and all the people involved." – Edwin Ammerlaan

Availble to purchase now on Paperback and Ebook from Amazon by Clicking Here