Roger Waters : Interview With Anthony Mason for CBS' "Sunday Morning" to be broadcast June 4th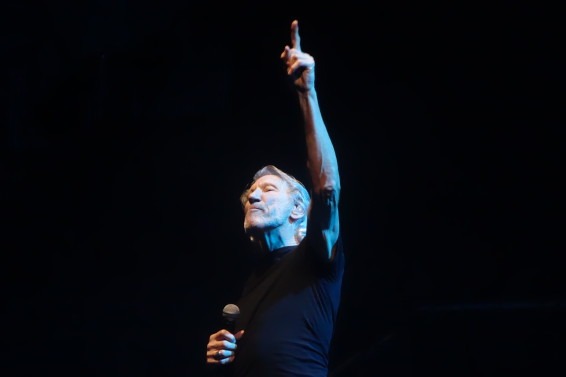 Former Pink Floyd bassist and co-founder Roger Waters says his current tour is likely his last, he tells Anthony Mason in an interview for CBS' "Sunday Morning" to be broadcast June 4.
Waters, who wrote most of Pink Floyd's breakthrough album "The Dark Side of the Moon," as well as "The Wall," kicked off his new "Us + Them Tour" to support his new solo album last week in Kansas City.
"I can't imagine I'll ever do another one after this, but I'm going for it," the 73-year-old rock legend tells Mason. "I mean, I'm going all over the world with this thing."
Asked if he thought this was the last one, Waters tells Mason: "I would think so, yeah."
Mason caught up with Waters during a rehearsal at a vacant arena in New Jersey's Meadowlands.
Waters' last tour, a 2013 production of "The Wall," took in nearly a half billion dollars, and he remains one of the most popular acts in the world.
The new tour, he tells Mason, is bigger and even more technically complex.
In the interview Waters talks candidly about the creation of Pink Floyd and the band's acrimonious breakup in 1985, when he and guitarist David Gilmour battled for control of the group. He also opens up about visiting the beach in Italy where his father died in battle during World War II; and about reaching a truce with Gilmour after many years of publicly slamming each other.
Waters tells Mason it's a good thing they've stopped publicly fighting: "Well, it's kind of a waste of time, you know, a real waste of time and energy to butt heads about things that are essentially superficial."